Gjonaj

Smooth Operator


Posts : 449
Reputation : 116
Status :

Thu Feb 16 2017, 09:48
Message reputation : 100% (5 votes)
---
Team:
Swift-Caccapupu-Cazorla-Mata-Beninho-Gjonaj-Jese
Stadium:
View from the 6
Rivals: Bromley FC

TeamSwift Drafted in Former Guard Dogs and Bromley FC star Cazorla, who racked the 2nd highest Player XP points last season and was only behind last seasons winning captain, giggs.  Smashing in 22 Goals and Assisting a further 18, his addition to TeamSwift this season could be the difference for Swift. The experience of veteran Mata without any doubt makes this team stronger than last season.  However Captain Swift wasn't done just yet with the addition of Beninho, dubbed as the Zlatan of the league mainly due to his size, it will be good to see him play freely without the need of defending especially when you have the Goalkeeping sensation that is Caccapupu. As the leading club in shirt sales with the star studded lineup Teamswift have managed to move from local Powerleague arena to the brand new View from the 6.
After meeting up with Captain Swift here are some memorable words from the anarchist; 
"We got the best gk in the league, we have the best active gk in UK, top assister, top scorer from last season and the rest of the team are class players so we've basically won the league. bromley fc had a one season wonder, now they gona flop, so gg Leicester."
Some Powerful words from the leading scorer of season 6 but will his team live up to the hype.
---
---
Let the Games Begin
Team: Mád-Splat-aeRo-Bliz-Pizzi-somalian 2-Vaqq
Stadium: Beninho's Roundabout
Rivals: L8 Unseen
Being unable to be fully commited on draft day, Maddude left the picks to Irishman Splat. After pushing the 3 minute time limit to its vey end round 1 saw them picking Maddudes close friend aeRo. Pigeons at LGB tell us that aeRo was in actual fact telling the truth in his draft application as he won't be here much. However that's not the first time we've heard someone saying this and we will probably see more of aeRo than he wants us to believe. The second pick was more bizarre however, Splat going for Bliz even tho his activity is also a concern, he is no doubt one of the best players in the UK but what use is talent if you are absent. Final 2 picks for LGB saw them draft in Dutch GK Pizzi and UK clown somalian 2. Pizzi – Mad – Splat looks like the active line-up but this can change if aeRo or Bliz show up. Without even playing a match the first signing of the season took place yesterday which saw the captain that wasnt to be vaqq once again gracing LGB with his presence.  
Seeing Swaghax do well in FM it is hard to see them unable to keep the same form here but 3v3 is a difficult mode of the game. After Last season's shocking finish for LGB and debt growing heavily on the club it is not certain where they will play the games. One option for them is to keep playing in aeRos Grandmas backyard but with her not allowing 'coloured' folks in can cause problems for players. Reports from Haxball Network are saying a stadium built in homage to former LGB striker beninho is in the works, however no confirmation as of yet from LGB.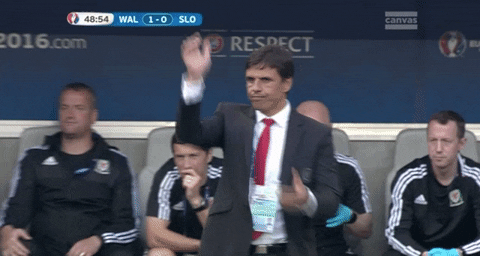 Well done Splat!!!
---
---
L8 Unseen
Team:
Flash - Sero - Vakoj - Drix - CHE - Destorm - DJkhaled
Stadium:
Border Force Stadium
Rivals: LGB
An excellent draft from newly appointed league admin, Flash. The pole was definitely missing home when he made the picks. Both vakoj and drix being drafted into L8 Unseen. French/Algerian veteran destorm is drafted in but he was used rarely at his old club. Interesting to see where CHE fits into the side as he is a player to watch out for. Flashs final pick was rather suprisingly a yank, in the form of DJ Kaled. It is believed he is the reason that L8 Unseen are moving to Border Force Arena. To many the move to Border Force Arena is a resemblance of Arsenals move from Highbury to Emirates, for a mid table club this can knock the club back 20 years.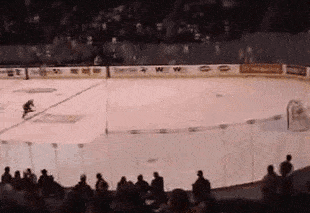 ---
---
Bromley FC
Team:
giggs'-Aitor-UKOriginal-Wildey-Foyaz-phe-A.Tuntija
Stadium:
Hayes Lane
Rivals: Teamswift
For most they are being labelled as the Leicester city of Haxball after giggs did something his former captain couldn't do in 5 seasons. A lot will depend on how much impact season 5 top scorer, Wildey can make, with 25 goals in season 6 and no sign in stopping can he help giggs create the dynasty he wants. Tunti is probably the only real contender after wildey and aitor for first team action.  Captain giggs was unavailable to comment but we managed to have a chat with Wildey;
"
We believe as much in the purity of race as we think they do… We believe also that the white race of South Africa should be the predominating race."
Woah easy their fella.
---
---
Soccerettes
Team:
MrP-B4D 4SS-mootje-hannes-muris-jelly-seba
Stadium:
Camp Soccs
Rivals: DEJA
For 2 seasons going MrP hasnt been afraid to go out of his comfort zone when drafting his players. Signing an 18 year old dutch lad that has the brain of a 2 year old. SebastiAn like most of his time in haxball has other commitments and will probably not be able to carry on from his success at HKS. The other signing from MrP were muris9 and jelly both new to the Premierhax League. One person who most definitely isnt new though is fellow 69erz crew and Pablo Haxobar member hannes. The duo have played a lot of haxball together and Premierhax fans are in for a treat. With HCL money coming in for the teams addition in the competition yet again this season soccerettes are looking to move. It is unclear at this stage where but the efficient Germans are planning an impressive move to what will be called Camp Soccs.
---
---
DEJA
Team:
Ahmed-Styl-Dereh-Koekiemonsterx-QEZO-Kubalionzzale-Flaviu
Stadium:
7meedo
Rivals: Soccerettes
DEJA had the worst of picks this season due to the dealings made in the opening week of Season 6. All time XP leader Styl was traded from Pelicans for First round pick which resulted in DEJA's first pick coming 14th Overall. That being said i strongly believe Ahmed got the team he wanted bar flaviu, who just like season 4, 5 and 6 has been drafted in the last round. Will it be his time to shine or will he continue his below average career as a haxballer. Ahmed – Dereh – Styl looks to be the most logical line-up and one that has potential to trouble any side. My Fellow hometown resident of B Town, QEZO will be looking to reach his form back in Galaxy days but with him being out of the scene for a while it is hard to see him getting much play time as well as koekiemonster.  The Bosnian Midfielder Kubalonazzale hasn't really kicked the ground running in Premhax and it will be interesting how Ahmed utilises him. Government of NL have gifted this team with a stadium named after current captain Ahmeds nickname 7meedo.  Expect this team to reach far in both the cup and league.
---
---
Pelicans
Team:
Boyd-Kol-Thoros-Skinny-Hulk-Somalian-Nocke
Stadium:
White Hax Lane
Rivals: Pelicans
Well Well Well...corns legacy lives on. We've had some interesting first picks over the seasons and this is as interesting as any. New skipper Boyd chose to sign kol who has a lot of potential to become top 5 in the league but like a lot of players in 2017 he has other commitments and won't have as much time as he once did. That being said Pelicans drafted skinny and hulk both are really active and are experienced campaigners. This side as the league is concerned is no threat to the top but have the ability to cause upsets now and then but will lack consistency. If they can manage to keep the Dutch Monstah happy this team can easily surpass the bar set by previous pelican sides. Another Factor will be how they adapt to their newly appointed home, White Hax lane.
---
---
The Flying Peacoks
Team:
Jds – Twigg-ogre-Jerix-Diesel-CamSam-Skreee
Stadium:
Signal Hax Park
Rivals: All of the Above
Absent ogre this team looks to be the worst on paper. Experience in Twigg and Jds won't be enough to take this team to any new heights and another poor season is on the cards. Captain Jds has made his intention clear that winning the league has never been his objective and that is why they will remain in their current stadium signal hax park. Lack of sponsors and foreign investment this club looks like it's going to be in a lot of financial trouble so they've had to buy the inactive ogre for shirt sales. TFP made a bold decision in signing Jerix in Round 2 of the draft when players like Mata, A.Tuntija and beni to name a few were still available. In Round 3 they opted for the inexperienced and unproven Irishman Skreee. Fair play to Jds for signing newer faces of haxball, but they certainly won't be flying this season, unless its like this...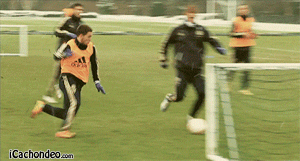 Allow any spelling errors i did most of this on my mobile, anyone want to help doing previews/reviews/interviews during the season please pm myself or Flash.
Thanks for reading.
Never confuse emotional with weak. I'll slit your throat with tears rolling down my face.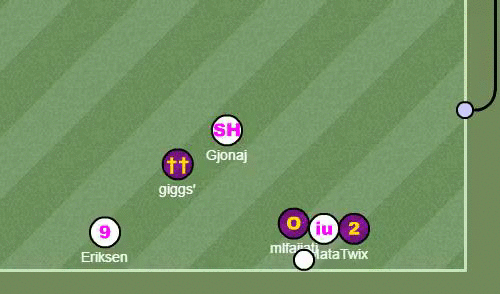 somalian

Hyperactive


Posts : 97
Reputation : -28
Status :

Thu Feb 16 2017, 10:17
Message reputation : 100% (1 vote)
NICE READ REALLY ENJOYED IT LOOKING FORWARD TO SEASON!

LOL'D HARD AT UK CLOWN SOMALIAN 2 HAHAHAHAHAHAHA IM DYINGGGGGG

GOOD LUCK PPLS

PELICANS PRIDE WORLD WIDE TIME TO TAKE #1

GET GOOD CHAPS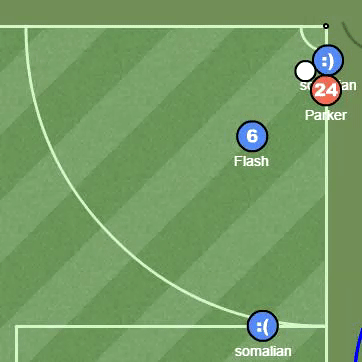 Swift

Forum Bangout


Posts : 398
Reputation : -115
Status :

Thu Feb 16 2017, 12:41
Message reputation : 67% (3 votes)
very nice read and funny too good job
Drix

Administrator

Posts : 327
Reputation : 47
Status :

Thu Feb 16 2017, 12:43
Message reputation : 100% (2 votes)
nice preview, keep it up cm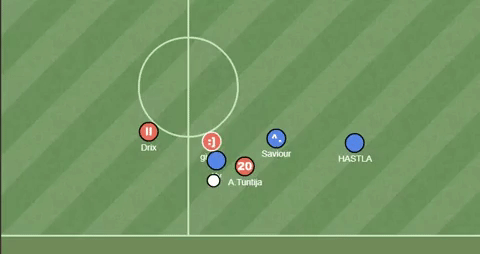 Vak

New Member


Posts : 9
Reputation : 1
Status :

nice one, shame you forgot flashin from our team, big star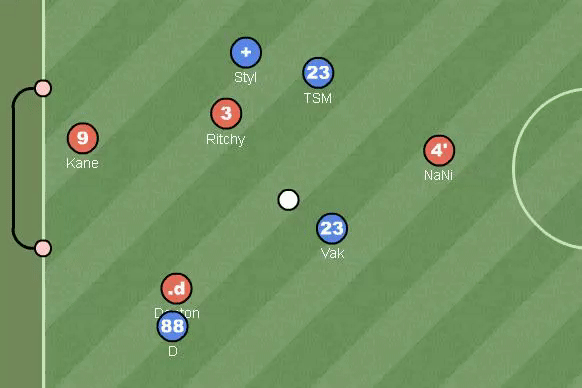 Permissions in this forum:
You
cannot
reply to topics in this forum