corn

Administrator

Posts : 1389
Reputation : 141
Status :

Mon Aug 14 2017, 00:11
Message reputation : 100% (5 votes)
Red Wolves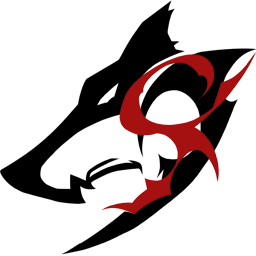 Red Wolves, captained by Bamox, are one of five new teams entering the league. Bamox seems to have placed his trust in players he has seen in pubs with xSha and Mandrill looking to be shrewd acquisitions. These players I think will be key if they are to have a good season. Bamox also signed the returning Speaks who played for the team during the pre-draft fun cup, who has been tipped as someone to break into the national team in the past, and veteran player Hulk, who was criminally still available late on in the draft. New boy Poacher will also be looking to prove his worth in fs and may even get some league minutes if he proves his mettle. I think Red Wolves will claim a few scalps and may push for playoffs, but will just fall short. My prediction: 5th.
Bamox: LGB and us had a good draft, not sure about the rest everyone seems to be on the same level. Based on the cup looks like a 2 horse race for the title.
The Flying Peacocks
Jds made two surprising picks first round in aeRo and Element. It will be interesting to see how these players have an impact on the team, as both are highly rated players and have proved their worth in other leagues (although aeRo's hockey commitments may prove to be a stumbling block). He then picked the tried and tested CHE, a solid player who can make things happen in the middle of the park. I honestly think he is deciding factor between TFP having a good season or a bad one; if he's active and the rest of the team perform they could do well. Goalkeeper jerix was retained and from the little I've seen of him he looks to be a solid keeper with a broght future. His backup is Q who has a similar playstyle. Jds' last pick was then me for some reason, but I probably won't play much. I think TFP will just edge it into the playoffs, if CHE and jerix play most of the games. 4th.
Jds: i think the draft went better than usually for TFP as i got all the players i planned to pick.
Starlights
Starlights, named after the 2001 Supermen Lovers hit (probably) have been revived this season under founder Lumi, changing their colours from pink to teal. She's blaming Punk's resistance of changing his pink colour for this but I think the real reason is that she's still a Pelican at heart, she just doesn't want to admit it. Starlights started their draft signing Wildey, who played well in the pre draft fun cup, guiding them to the final of the competition. She then signed German Sero07, a friend of Flash's, and then giggs', a player who has found success at every team he's been at but still seems to be overlooked for the big stage. I think giggs' is a good signing and whilst abrasive, should prove key in midfield if Starlights are to meet their goals of winning the playoffs. Flash was finally signed in as Lumi's penultimate pick which was a surprise as he was tipped to be one of the first players to be chosen, likely at the time by TFP. Drix was the last signing who will probably fill in when needed/captain when Rachel goes AWOL again, then there's Ren, who's contribution will probably be barking orders down his mic and playing when Sero isn't here. This team have good chemistry and have players who consistently perform. They won't win the league but top 2 and they've failed I reckon. They'll finish 2nd.
lumi: I'm really excited for the season, I think it'll be one of the best yet despite following on from one of the worst. I feel like there's a good vibe about the community at the minute, I just hope it'll continue once the season begins. The draft for me was a massive surprise, Flash was always a target, I just never expected he'd go unpicked until round 4 (shit caps). The team I've built tho is well balanced and has quality throughout. With regards to our aims, I'd say anything less than top 2 I'd be massively disappointed. Hopefully if we fall short we'll still make the playoffs and in good form to maximise our chances. It's gonna be a great season.
LGB
LGB are last season's title winners and with B4D as the retained pick, Mad looks to be going for a consecutive title win, the first since Channel 3's season 2 and 3 wins. With Mad absent from the draft, he left B4D to make the picks and I reckon he's done a decent job. mlfaijati is an experienced player and a keeper who was consistently solid for Can't Score back in the earlier seasons. Availability in the mid/tail end of the season may be a problem for him but Buffon's ban will have been served by then and he was the main goalkeeper for LGB's title romp so that area doesn't seem to be an issue for the reigning champs. MrP, a player who B4D played with at Soccerettes was then the next pick and I think he's a solid player who underrates himself and that's his biggest downfall. If Mad and B4D can get him to believe in his abilities then he can easily fill in if Mad or B4D aren't available to make the game. Haxball manager Slayer was signed and he was probably chosen to provide tactial advice behind the scenes and then ilphex aka venom, who Mad is a good player who isn't getting the recognition he deserves. It's anyone's game in the playoffs but this team proved themselves in the pre season cup and I can't see them not finishing first in the league. 1st.
Mad: To be honest i fully expect to win and anything less will be a dissapointment really, winning the cup as well would also be a bonus and something to aim for but the league is more important to me. Hopefully we can sweep up every award though. Well I let b4d do the draft and i'm happy with it to be honest, maybe some choices I would have done differently but thats not to say they are worse players, from what i've seen they'll do just fine. The first two rounds were the most important to us really as we needed a gk to fit in to the main lineup, we were going over lots of goalkeepers to be honest like jai, speaks, pear and decided on mlf, even though a bit rusty we know he'll listen and play how we want. Buffon was always gonna be our 2nd round pick if nobody picked him which surprsingly they didn't even with a 3 match ban. Otherwise it would have been another gk i think to hoard them/have multiple options. After that i left it to b4d and he chose MrP, who he's played with before for 2 seasons so knows him well and is a solid sub for us I would say, Slayer, the king manager and now host bitch, and finally venom which was a 100% pick, it's mad that he's still overlooked imo as he isn't half bad, just needs someone to guide him and give him more play time. So overall i'm happy and looking forward to the season.
WANTED
Another one of the new captains, Nocke has experience in ehax as captain but this is his first venture in PremierHax under this role, having previously played for Jds in TFP. Nocke's draft looked promising, picking arguably the best striker in the draft Styl round one and then Splat, one of the best mids round 2. The rest of the picks seem to have been influenced by the Irishman however, with ogre and Destorm being known friends of his and players he highly rates. Unfortunately ogre can't make games due to work commitments and so seems to have been a wasted pick. Jasko looks to be the teams goalkeeper and I've not seen much of him but he has a high pedigree and jelly is a player that comes in with high potential, could this be the team where he becomes an established Premierhax player? There have been some problems behind the scenes with this team but I think they'll sort themselves out and finish in the playoffs. 3rd.
Nocke: soo my aims for this season - winning the league. I think the draft went alright when it comes to my team. I admit I could've done a LOT better, but everyone makes mistakes.
Deadline
[img]https://i.imgur.com/qdvDkvJ.jpg?1[img]
There isn't much I can say about this team really, I've barely seen any of them on the servers. Captain Roj, formerly known as Unlocked, was given a chance by Lumi at Pelicans last season, he flourished and now wants to carry on in this league under a captaincy role. I think he will prove to be a good captain if he and his team become more active. Flashin' is a solid player and has a similar playstyle to Roj so I think Deadline will be a team hard to break down. They have The Doctor as their attacking threat; a player I believe was unfairly rated during his peak and should have been given more of a chance. Time will tell to see if he still has all his tricks (and his arrogance) in his locker. Pear is a newbie but a player who is destined for great things if he sticks around and he and Kratos will prove to be solid goalkeepers for the team and as for Gokhan and Smithyo, I've never seen them play so I've no idea what they're like. I think Deadline's main problem will be goals. They'll concede few, but score few and because of this, will finish last. 8th.
Roj: my aim would be midtable. It is my first season as a captain here, so my aims arent too high. I think we have the right players to realise this aim. My draft went pretty good, I got the players who I wanted and im looking forward to the beginning of the season.
Guard Dogs
The maverick CM Punk is back, leading the guard dogs on a leash as they set to be barking in the league again for the third time in the league's history. Punk comes with a reputation and his services do not come cheap, therefore a clause in his contract ensures that his teams play at 8:15 instead of 8:30, which may prove a problem for LGB as it leaves venom out of the reckoning. CM Punk has gone with players he knows. Jai is probably the best keeper in the league. He's not shy and will say what he thinks and is also a player who will not stick around if his teams don't play the way he wants them to, which has been proven in the past. Cazorla spends his time playing awful Mafia setups and will have to shake off some brain rust and actually think instead of self voting for power roles and no lynching. Witsel comes in with a reputation and could be a smart signing. He and Jai won the pre season fun cup under Splat's stewardship and the pair also both play for his FM team Swaghax. Tuntija seems to be the neutral party in the team. He will be active and is a solid player in this league. Punk then signed Per, some Romanian, and Boyd, a player who left Pelicans in a bit of a mess, but no hard feelings. I think there are too many strong personalities in this team so GD will likely implode at some point. Still, they'll win enough games not to finish last. 6th.
Gjonaj: The aim is quite simple, to win the league without playing a game and then bragging about it for a season. As for the draft i think i got very good players in every pick i made, even though i went into it with no clue who i wanted. In the pre season cup we made steady progress as a team and I aswell as the team are happy of where we are at.
Skyzone
Last but not least we have Lyreco, another new captain, and more players who I don't really know
. I've never seen Doctor Weiss around so I presume Beninho will be the main goalkeeper. It's a position he played for Tracksuit Gang last season and is a position he seems to be wanting to establish himself in. He's a solid pick. The other player I know is Nub, famously picked round 1 in season 5 by some idiot and then picked again by the same team in season 8 where he showed that he'd learned how to pass the ball. He's always had talent I reckon (probably why he was picked in the first round in that season) and now he's coming to realise it. I wonder who he will be paired with though, since Skinny and Lyreco had an argument which resulted in the Czech being traded away. I also have no idea why Lyreco named himself after a paper distribution company. Anyway, I think this team will finish 7th, but I think Lyreco will prove himself to be a good captain over the course of the season too.
Lyreco: Our aims are not getting last. I do not expect high rank because its my first season as a captain in premierhax. But I think 6th/5th would not Hurt. Well the draft was well but then I had a problem with Skinny. So I trade him but then my friend aMp Neede a team but I cant sign him. Ill say now sorry DeStorm for cutting you so fast. Doktor Weiss not active so not such a good draft pick.
[/img][/img]





"We used to pride ourselves on producing midfield artists in this country. Players like Tony Currie, Alan Hudson, Glenn Hoddle and Paul Gascoigne were just a few English playmakers developed in our clubs - players who could peel an orange with either foot but sadly no longer. What a pleasure then to see an artist at work even if he is a foreigner."



https://gfycat.com/CoolBigheartedGiantschnauzer

https://gfycat.com/AthleticPhonyHylaeosaurus
lumi

Administrator

Posts : 515
Reputation : -38
Status :

this is sick well done corn
you say that i'm paranoid
but i'm pretty sure the world is out to get me
abi

Energetic


Posts : 172
Reputation : 57
Status :

A.Tuntija

PremierHax Member


Posts : 69
Reputation : 11
Status :

nice preview
Flashin'

Promising


Posts : 33
Reputation : 6
Status :

AMADOU

PremierHax Member


Posts : 73
Reputation : 6
Status :

Permissions in this forum:
You
cannot
reply to topics in this forum