socrates

Smooth Operator


Posts : 468
Reputation : 219
Status :

Fri Apr 15 2016, 18:24
Message reputation : 100% (8 votes)
Deja Entendudes vs Soccerettes


Last seasons 2nd place team Deja have struggled at the start of this campaign. Only 1 win in their first 4 matches leaves them in 7th place in the table and this is a crucial stage of the season for them. Personally I feel they should have bargained for more than just a 4th round pick for Swift but what's done is done and they must focus on the players they currently have at their disposal. For me they have been poor defensively this season where at times Stefan/Diesel have to treat their opponents with a bit more respect and ensure they stay compact in defence at all times. The last match was a definite improvement in this area conceding only 1 against Can't Score so they will be looking to build on that. If Speaks starts in goal against his former club we shall be well prepared as I taught him all my bad habits

Despite losing 4-1 in their last match I think there were some positives to be taken for Soccerettes. We played some nice passes at times but after 2 defensive lapses in concentration it was always going to be an uphill task. Ghost contributed with a lovely og from kick off and its play like that which marks you down as a true Soccerette. Both of our outfield players were more Fwds than Mid in the first half and that cost us I think so I'd expect to bring back Ghost or MrP into the starting lineup for the game against Deja. It remains the oldest fixture in UK haxball and despite neither playing it is still the battle of the ghosts of Donny and mc smiley. We will do it for you babe x LLL

I got told off for predicting us to lose last time so now I am confident Soccerettes will secure a 2-0 win.



FOXHOUND vs Can't Score


So soon after negotiating a deal for Swift FOX have used him as a bargaining chip to reunite Twigg with Lee. The 2 have played together multiple times in many leagues and have some really nice chemistry. In fs's they are trying to play a very good style of hax, lots of passing and movement trying to score nice goals. My only worry is if they replicate this in the league will it still work - at times they might struggle against counter attacking teams and its not easy to always play a passing game. They started the week with a draw against league leaders Sheep with Swift scoring both goals. They couldn't match that performance in Match day 4 however losing 4-1. They will be underdogs against Can't Score and the battle for possession could be key. Both like to dominate the ball and will play in a similar style - it will come down to which team has the best execution.

As expected the first week for Can't Score was simply an anomaly and they kick started their season this week with back to back 1-0 wins. That shows that whilst they may not have clicked fully in attack they have got their defence spot on and mlf will want to continue this run of clean sheets. It will be harder for them in this game as FOX have a higher capacity for building nice team goals than their last 2 opponents. I still feel they are the biggest threat to Sheep's but they can't afford any more setbacks or the title charge may be over already. I hope Beninho plays this game as so far he hasn't been able to get the same amount of playing time as last season since Can't Score have recruited more experienced players. With ongoing discussions about a reserve league he is too good a player not to be playing in the proper league.

I'm expecting 2 teams playing a similar style and looking to get on the front foot. I think FOXHOUND will get the neutrals support but Can't Score will still win 2-1.



Guard Dogs vs arsenal


It was an awful 8-1 defeat in the last match for Guard Dogs with arguments between CM Punk and Ryan McCarthy resulting in the latter being cut. Clearly the team spirit was not right there and they will need to support each other if they are to bounce back. With some top quality players available maybe Guard Dogs will look to sign a replacement for Ryan to bolster their ranks. Having traded Swift for Lee they might not need anyone and will be hoping he can start banging the goals in. Jai and Swift have both proven their ability here and they will need a mid to step up to the plate and they could have a seriously strong lineup. Their next match is one they can win and in my opinion the opponent they should target the most is Yawn. It might sound strange as he is their strongest player but they mustn't allow him to get comfortable and settled in the game. They must make sure they test him and give him something to think about.

arsenal started the week with a heavy defeat to Deja on stream. Conceding 7 goals would have been a big shock for them with even their star player Yawn having a off day. They responded in the perfect way getting a win against the tricky FOXHOUND. This should be the perfect time for arsenal to play against Guard Dogs and another win will see them continue to apply pressure to the teams at the top. A Jai+Swift combination could be very strong though so they will need to be careful. The player absent lately has been Tanzim, he showed dome great form and chemistry but now has disappeared again? Tanz pls. Without him Progamer has come to the fore and is another experienced player for arsenal to count on. I'd like to see abacus playing more often as he is a good player with lots of potential but in order to reach that potential he'll have to get himself on the pitch. Mani on the other hand needs to be taken off the pitch as his nimbus 2000 looks broken.

I'm expecting a much better performance from Guard Dogs but arsenal to still win 3-2. (Unless they are on stream and bottle it again )



HK Stalingrad vs Sheepshaggers


HKS are 2nd in the league at the moment with their match against the mighty Soccerettes the only time they have been beaten. Their opponents are 1st and so we have a top of the table clash which surely must be streamed? Whereas Sheep's are currently playing quite near their best I think there is still a lot more to come from this HKS side and they can certainly step it up a gear if needed. It's very difficult to pick their starting lineup with ogre the only player I would say is guaranteed to start although I'm not sure if he'll play gk or outfield. There are lots of options for Ren to choose from and he will have to get his tactics spot on if they are to beat the leaders. It will likely be a very tight affair similar to the CS-SS match and that could be a good reference point for how they can avoid falling to the same defeat.

Sheep's will be up for this game and a win would firmly establish them as title favourites. The only worry might be on the availability of Mad who I think is more likely to make games on Wednesday than on Monday? Even if he cannot make it the rest of Sheepshaggers have done very well so far and it is not possible to be top of the league based on just one player. The pressuring of Sheep's has been very impressive and as mentioned by aeRo commentating on the last stream they really cut out the potential passing lines well - suffocating their opponents and forcing mistakes. Defensively there could be some weaknesses in this team but so far none have been able to properly test it - I would expect HKS to test them more than they have been so far.

Very tough to call and so I will sit on the fence and say a 2-2 draw.



L8 Unseen vs Pelicans


L8 got their first win on Wednesday and I expect that is just the first of many to come. I was impressed with how they beat us and it needed a very nicely worked goal from us to break Herna's clean sheet. Herna, snackbox, Swieczka is their strongest lineup at the moment but Paranormal is developing nicely and Nub is more than capable of doing a good job for them despite his difference in ping. Their opponents this time are Pelicans and this will put Herna up against his Haxtrick teammate Hannes. The pair have had (many) arguments about style of play in Haxball but I think (I hope) they have a great mutual respect for each other. They have different styles and ideas but both are fantastic players and evenly matched. I'd expect L8 to gain possession and try to pass the ball around but that could suit Pelicans perfectly who will be lethal on the counter.

The great start to the season suffered a minor hitch this week as Pelicans narrowly lost both games. They put up a good fight however and a clearly a different animal to the team from Season 3. The partnership between Hannes and Knucklez has been vital making the team much more threatening in attack giving them the ability to get that first goal to defend. Iceman continues to go under the radar but if he keeps up his current performances then he will soon be noticed. Very very solid and looks like he has a great future. I was expecting corn to play more considering his ping was supposedly fixed so after sitting out the last game maybe he will start in this one. Either way they will likely have to suppress the L8 pressure and look at creating quick passing moves on the counter.

Almost identical stats in the table for this one shows it'll be a very close game and I can't separate them so I will go for a 1-1 draw.

If you would like to do any future previews (would be nice to have different opinions) please send us a message or post here: https://premierhax.forumotion.co.uk/t625-preview-review-team

Thanks for reading.

Beninho

Dynamite


Posts : 262
Reputation : 73
Status :

Fri Apr 15 2016, 18:42
Message reputation : 100% (1 vote)
Another solid preview, appreciate the kind words!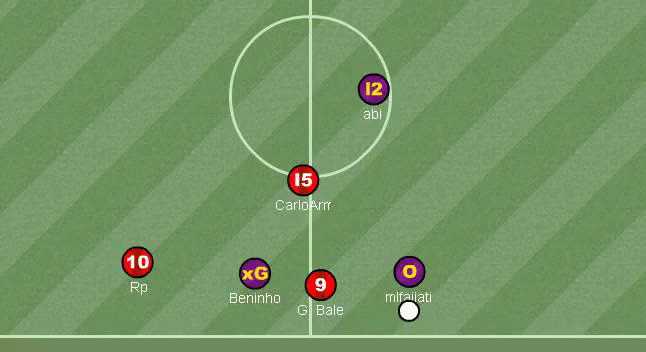 Zizou

Energetic


Posts : 143
Reputation : 52
Status :

Fri Apr 15 2016, 19:02
Message reputation : 100% (1 vote)
Nice job once again Soc thanks for your time.
socrates

Smooth Operator


Posts : 468
Reputation : 219
Status :

Can we please add this to forum with code :mani:
Ghost

Administrator

Posts : 436
Reputation : 167
Status :

Fri Apr 15 2016, 22:13
Message reputation : 100% (1 vote)
socrates

Smooth Operator


Posts : 468
Reputation : 219
Status :

Guest

Guest

Iceman

New Member


Posts : 19
Reputation : 25
Status :

Sat Apr 16 2016, 13:32
Message reputation : 100% (3 votes)
Once again very nice preview and thanks for you kind words! Keep it up Soc and Swieczka 
abi

Energetic


Posts : 172
Reputation : 57
Status :

Sat Apr 16 2016, 18:48
Message reputation : 100% (1 vote)
my commentating gets more shout outs than my hax, time to retire
Geslan

Promising


Posts : 35
Reputation : -14
Status :

Tue Apr 19 2016, 10:50
Message reputation : 67% (3 votes)
I will wreck this league.
Nothing that's worthwhile is ever easy. Remember that.
Permissions in this forum:
You
cannot
reply to topics in this forum