Lyreco

Captain

Posts : 235
Reputation : 29
Status :

Sun Jul 08 2018, 21:27
Message reputation : 100% (1 vote)
Today I'm interviewing Red Wolves cap/admin of PremierHax ~ Bamox!
Lyreco: Hey bamox, how are you?
Bamox: Im good, you?
Lyreco: I am great thanks. So lets start off with a simple question, how and when did you start haxball?
Bamox: March 2016. Same as jelly saw some youtubers playing it and thought lemme try that
Lyreco: Aight. How did you came up with your name ''Bamox''?
Bamox: I was playing some shit mobile football game that had no real names in like 2013. Had so many weird random names and around that time i never really had a username i would go with in games so i saw this bamox name and thought ah that not bad. been bamox ever since.
Lyreco: What has been your most memorable moment whilst playing in Premierhax?
Bamox: Well havent won anything yet so i would go with scoring my first goal for pelicans in season 6 or that juke on beni last season lol (sry mate).
Lyreco: Haha, I see. Who do you think is overrated and underrated in Premierhax?
Bamox: Dont really think anyone is overated or overhyped in this league, but underrated are whole of RW and whole of TFP. Were both slept on. Shout out TFP
Lyreco: Interesting! Do you play other games besides haxball?
Bamox:  I started playing legue of legends last summer but stopped when i went back to uni, but getting back into it now and fornite from time to time, the storylines on fortnite are so good.
Lyreco: What's your main goal playing on haxball? Do you want to achieve something?
Bamox: well to win this league ofc was not too far off in season 10 but to show teamwork on this game is just as good as having highly skilled players
Lyreco: Do you have any hopes winning this season of premhax?
Bamox: this season im not sureeee cause guard dogs have just run away wwith it but playoffs is 100%
Lyreco: Aight. So now we are doing something I saw at Feed me interview, short and fast questions for you to answer. You have 2 options and you need to say why you picked one of the two. You ready?
Bamox: Ok.

Lyreco: Pizza or Burger?
Bamox: Pizza, cause CHEEEESE
Lyreco: League Of Legends or Fortnite?
Bamox: Fortnite cause im way better at it
Lyreco: Assist or Goal
Bamox: ASSIST KING BAMOX

Lyreco: Fast food or healthy food
Bamox: healthy. Although fast food is way nicer and healthy food doesnt taste great sometimes you gotta take care of your body. Or you'll look like a burst balloon when your 60.
Lyreco: Lool. Drix or Lumi (admin)
Bamox: neither, drix takes long to update the table and lumi does nothing. jk jk, dont axe me lumi pls.
Lyreco: 2nd one is true tho xD. Do you want to shoutout any of your mates?
Bamox: Shoutout discord bois, shoutout to ex RW players and current RW players - your all shit im the best player in our history, shoutout Team Lyreco on fm
Lyreco: Aight ty for your time, cu
Bamox: Bye have a great time
lumi

Administrator

Posts : 515
Reputation : -38
Status :

you say that i'm paranoid
but i'm pretty sure the world is out to get me
Bamox

Captain

Posts : 327
Reputation : 42
Status :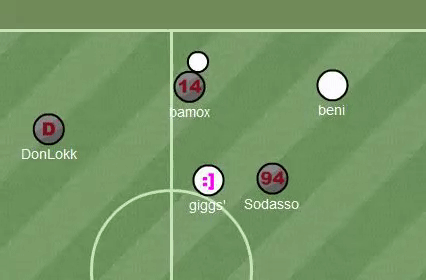 bla bla bla - get egged
Bamox

Captain

Posts : 327
Reputation : 42
Status :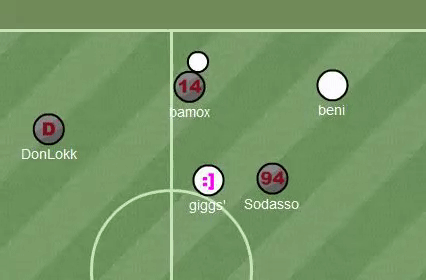 bla bla bla - get egged
DEVS VVLT

New Member


Posts : 14
Reputation : 2
Status :

DAMN RIGHT TFP'S UNDERRATED
Gjonaj

Smooth Operator


Posts : 449
Reputation : 116
Status :

stop sending me emails u cunts
Never confuse emotional with weak. I'll slit your throat with tears rolling down my face.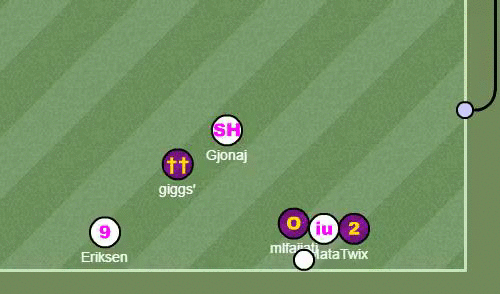 Permissions in this forum:
You
cannot
reply to topics in this forum