Gjonaj

Smooth Operator


Posts : 449
Reputation : 116
Status :

Thu Jun 14 2018, 13:02
Message reputation : 100% (3 votes)
md1
Golden Pizza v Starlights
New boys Golden Pizza are going to want to start cooking straight away. Captain Levaldo will look to be the base of the team. All in All it looks like he got the players he wanted. Ferg looks to be the cheese of the team. Always in attendance but 100% filler. Mish has been a hit and miss for other captains like pineapple. A finisher was needed and styl was acquired first pick overall, pepperoni.
Starlights didn't retain any players from last season because their owner came out with this remark
Not one british player signed by the self proclaimed head admin of the league. It's a bottom heavy team, can't see where the goals are going to come from.
Editors players to watch: Styl
WASP: GP 4 - 0 SLGuard Dogs v Globo Gym Purple Cobras
A controversial return (slightly exaggerated) for Guard dogs former captain was met with mix reception. Some of the guard dogs ultras calling for his head. With him he's brought 2 other forner GD players in Cazorla and ginger Splat.
Guard Dogs Captain drix was not at the draft instead he left the duty of picks to his retained player named as beninho ( ye, no idea who he is either). The team has a lot of similarities to last season but have a key asset in UK haxball veteran mlf. His calm nature and respect will help a great deal. The real soccer groupies should be a handful for the Cobras.
Editors Player to watch: kiereneddu (literally cos i ain't ever seen him play)
WASP: 2-2
Team Lyreco v Perfection A
Team Lyreco make a return after a shambolic first stint. Can now slightly more experienced yet still shit captain lyreco have a better season. My statistician tells me they signed corn. LOL. The others have a combined forum postage of 23 posts. No accolades on the hax field are worthy to mention. xSha will finally have to live up to his potential.
Perfection A captained by the leagues Mr Diked, witsel. Didn't bother showing up for draft and didn't bother giving a list of picks. It's another British captain with no British players. Don't really know anything about them tbh so let's stare at ogre for 20 secs.
Editors player to watch: irvI
WASP: Team Lyreco 2-1 Perfection AThe Flying Peacocks v Red Wolves
Jds Jds Jds... will he ever learn. CamSam, Kol, Nub, Lee. Activity looks suspect. if Lee can slot into the DM role and be the rock of the team they can try and push for the play off spot which looks to include 6 teams rather than 4 this season.
Another team this new change will benefit is Bamox's Red wolves. Though it does look like another poor draft from the Ghanaian. Reports from haxball discord server which you can join (by clicking here) suggest the young buck has been tryna get Globo Gym Purple Cobras new striker coco's number. With the help of a few wing men let's see how that develops.
Editors player to watch: kol
WASP: TFP 3-1 RW
Never confuse emotional with weak. I'll slit your throat with tears rolling down my face.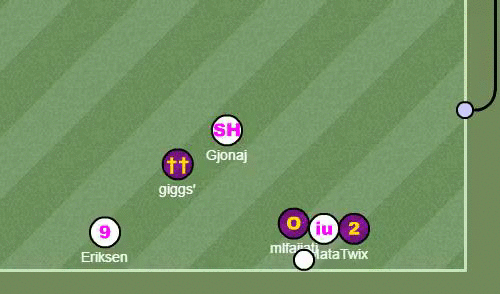 Lyreco

Captain

Posts : 235
Reputation : 29
Status :

Beninho

Dynamite


Posts : 262
Reputation : 73
Status :

go back to retirement home u old fool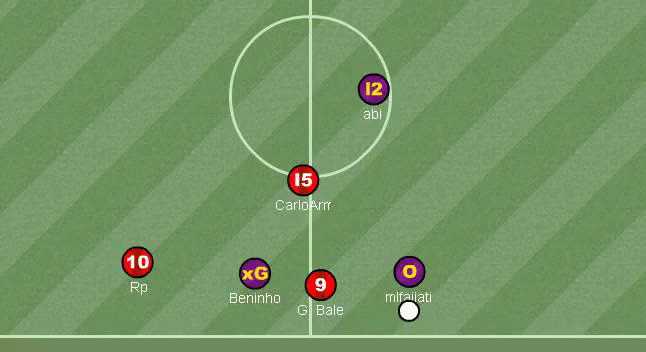 Gjonaj

Smooth Operator


Posts : 449
Reputation : 116
Status :

I'm just getting started. guard dogs became guard puppies how sad
Never confuse emotional with weak. I'll slit your throat with tears rolling down my face.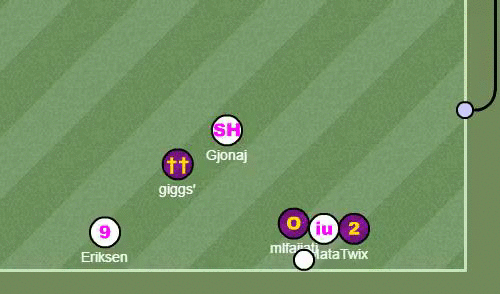 Ferg

Promising


Posts : 35
Reputation : 5
Status :

n1, but i can't really understand the meaning of me
Bamox

Captain

Posts : 327
Reputation : 42
Status :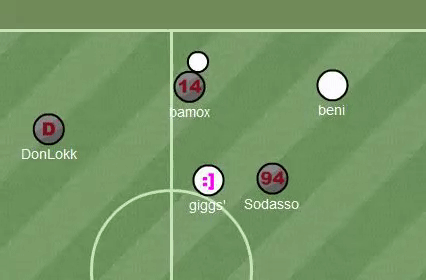 bla bla bla - get egged
Permissions in this forum:
You
cannot
reply to topics in this forum