corn

Administrator

Posts : 1389
Reputation : 141
Status :

Fri Jul 28 2017, 22:53
Message reputation : 100% (3 votes)
Hi, we have decided to interview new captain Bamox to get to know more about him and what his ambitions are as captain of Red Wolves.
corn: hi bamox - tell us a bit about yourself (a short profile)?
Bamox: hi im bamox. im a cool chilled guy and always ready for a laugh
Bamox: when its time to be serious im serious.
corn: how did you discover haxball?
Bamox: i discovered haxball in march 2016 from a youtube video. I started playing religously in april
corn: what are your goals for the upcoming season?
Bamox: to win of course. who plays to come second or third. I want to prove that haxball is not only about skill and that you can win with a tight nit group of players, with a mix new and experience
corn: what is your philosophy as captain? what can we expect from red wolves this season?
Bamox: my philosophy is that the whole team is equal and no one is better than another. We play with aggression and finnesse
corn: what kind of player would you describe yourself as?
Bamox: Pretty defencive minded to be honest more than i would like to be. Reading the play, making interceptions and trying make assists. very aggressive and tactical off the ball. So more like a Kante/Fabregas mix
corn: who are your favourite players in hax?
Bamox: sugar ray (not a very liked guy apparently xD) and Styl. Neither of them are defensive tbh but i like the way they play
corn: how do you think your team performed in the f*ncup?
Bamox: Overall average perfomance. We had a decent start then went down. Towards the end we start playing some good hax but by then it was too late but not bad
corn: a lot of the teams who have entered the league this season are all new. what impact do you think this will have on the league?
Bamox: Good for longevity in my opinion. If these new teams are here to stay then other people will see that the league is constantly active and would want to join knowing the league isnt going to die. Meaning new players coming in and possibly more teams
corn: what are your most memorable matches in haxball?
Bamox: scoring 2 on my debut for pelicans then scoring again next game
corn: favourite band/artist?
Bamox: dont have one tbh. I'm open to all songs but if i dont like it its probably shit. pes 10 soundtrack came to mind first tho





"We used to pride ourselves on producing midfield artists in this country. Players like Tony Currie, Alan Hudson, Glenn Hoddle and Paul Gascoigne were just a few English playmakers developed in our clubs - players who could peel an orange with either foot but sadly no longer. What a pleasure then to see an artist at work even if he is a foreigner."



https://gfycat.com/CoolBigheartedGiantschnauzer

https://gfycat.com/AthleticPhonyHylaeosaurus
Bamox

Captain

Posts : 327
Reputation : 42
Status :

Fri Jul 28 2017, 22:54
Message reputation : 100% (2 votes)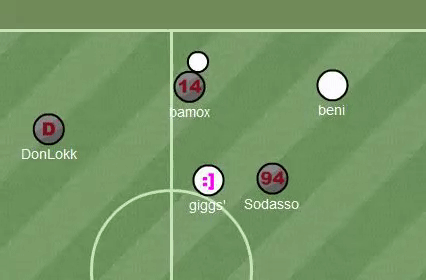 bla bla bla - get egged
somalian

Hyperactive


Posts : 97
Reputation : -28
Status :

rah celebrity bamox outchea good luck g show premhax wat ur made of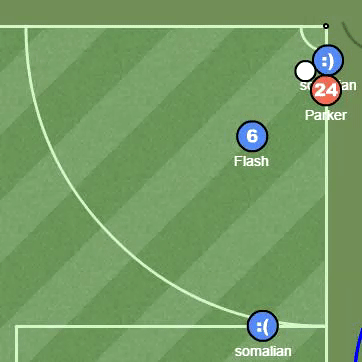 Sugar Ray

Superman


Posts : 897
Reputation : -45
Status :

@corn

wrote:

corn: who are your favourite players in hax?

Bamox: sugar ray (

not a very liked guy apparently xD

) and Styl. Neither of them are defensive tbh but i like the way they play
the fuck
Bamox

Captain

Posts : 327
Reputation : 42
Status :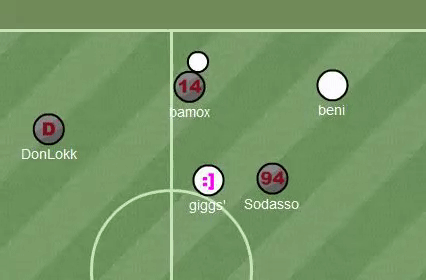 bla bla bla - get egged
Permissions in this forum:
You
cannot
reply to topics in this forum