socrates

Smooth Operator


Posts : 468
Reputation : 219
Status :

Sat Mar 12 2016, 18:43
Message reputation : 100% (10 votes)
Channel 3


As anticipated C3 dominated this season winning the league, cup and preseason cup to complete a historic season. A loss against Can't Score their only blemish in what was otherwise a perfect season. It is hard to imagine that any team will ever match the records that have been set by C3. Whilst they do have more experienced and higher skilled players available you have to appreciate the consistency with which they destroyed teams this season and our GOTW's wouldn't be half as good without them. Sadly they have decided not to defend their title for next season and will instead disband - I hope each of their players continue to play in Premier Hax and you would expect each of them to be first round draft picks.

Player of the Season: naho - Could be any of them to be honest but I will give it to an attacker as their gk's have not been tested as much as they should have.

Draft Aims: N/A

Rating: 9.9/10


Deja Entendudes


It has been a fantastic season for Deja and they are very unlucky it is the same season as this C3 side otherwise they could have been champions. 2nd place was the best they could have realistically achieved in my opinion and they have done it after a hard fought battle. It is Deja's most successful campaign and now they will be looking to go one further next season. Not only have they been successful but they have done so with a fantastic team spirit, they are always fair and a pleasure to play against. The biggest complement I can give them is that they have done Deja's legacy proud.

Player of the Season: Diesel - this was a very hard pick and I could have easily made an argument for Maestro, Speaks or Swift. In the end I decided Diesel as he has been the one ever present in that team - playing most of the minutes and being a consistent performer when Deja needed him.

Draft Aims: With Zizou moving to manager the 2 players carried forward to next season are Speaks and Diesel. They have a gk and mid already so expect their first round pick to be a fwd. After the success of this season, "If it's not broke, don't fix it" springs to mind so I would expect them to try to get Swift in the 2nd round who has been great since his introduction. However the new rule states that 1st round pick must not have played for the team last season so they will not be able to get Swift straight away.

Rating: 9/10


Can't Score


They will be slightly disappointed to only narrow lose out to Deja by one point but overall I think it has been a good season for Can't Score with lots of positives. HKS were seen as their main rivals at the start of the season and they have managed to finish ahead of them. They were the only team who not only took points away from C3 but managed to beat them and they can hold their heads high after that. But perhaps above all else their greatest achievement was doing this with a side consisting of fresh and new developing UK players. Giggs, Beninho and Q have progressed leaps and bounds and with mlf also getting back into great form it shows promising signs for the future of UK hax.

Player of the Season: mlfaijati - Many would give this to giggs but while he has took the limelight I think mlf has been their most important player. They have lots of exciting talents in the team but without the solid presence and experience of their captain I don't think they would have finished so high.

Draft Aims: mlf is keeping giggs so expect a midfielder/attacker to be the first priority next season. The big question is whether they will continue their policy of developing upcoming players or will they look for more established and recognised talent in order to push for the title. Whichever they decide I anticipate a strong side next season with mlf not afraid to sign other teams targets.

Rating: 9/10


HK Stalingrad


A mixed season for HKS I think. They looked to be coming into form later in the season with some very big wins but unfortunately for them they were too far behind to catch 2nd/3rd. If they can produce the form from the end of this season throughout the whole of Season 4 then they will certainly be contenders. With C3 also winning the cup it means that HKS take the last CL place representing PremierHax. They have been a good entertaining team for the neutrals to watch this season - one of the highest scoring and highest conceding teams and have provided some fantastic stream games.

Player of the Season: Stefan - it might have been ogre had he played longer but over the course of the whole season you'd have to give it to Stefan. As he has done in previous seasons he continues to be a goal machine. Any team needing a forward for next season sign Stefan and you will be guaranteed goals.

Draft Aims: Since ogre's signing was a turning point for the team it is no surprise that Ren has kept him. Both Ren and ogre are flexible players who can play in any position so they will have lots of options in the draft and can just go for the strongest player available regardless of position. With the next Country Championship looming on the horizon and with 2 Team UK players already in the team I would expect Ren to use this team as an opportunity to test and gel players who have a chance to get in the fold. He could attempt to get Jai/Maddude/aero/BANKS to return or look at Maestro/Swift/Beninho/Q but it would be a good way to get some of the top UK players together even though it is a different format.

Rating: 8/10


Sheepshaggers


Consistency was the biggest problem for Sheep's this season. On certain days when everything clicked they looked capable of beating anyone but sadly when it didn't click they looked very vulnerable. 5th is about where they were predicted to finish but I think they can do better. With the new rule for the draft that teams must pick a different player in round 1 and the draft order not reversing in later rounds, Sheep's have never had a better chance than next season to break into the top sides.

Player of the Season: B4D 4SS - he almost wins this by default as the most active player of the team. Having a steady lineup that play with each other every game is important in hax but B4D 4SS was the only regular starter in the team. He deserves some credit for picking up the reins from Klinsa in awkward circumstances and with a completed season under his belt can produce much more in season 4.

Draft Aims: It has to be a GK first up. Doctor and B4D could become a lethal attacking partnership but they need someone to protect them. Maestro and Herna are the standout GKs from this season who will be available so could one of them be heading to Sheep's?

Rating: 6/10



Soccerettes


A big fall for Soccerettes this season. After finishing 4th in S1 and 2nd in S2 we were hoping to be amongst the top teams again. We were never even close. It's hard to pinpoint why exactly it went wrong this season but I am back in my rightful place as being worst cap in UK history. We had a good squad and definitely should have been competing for higher positions and were easily the biggest underachievers. Hopefully next season we can get back on track as Ghost/MrP both have great records as captains and will be a massive improvement on the previous muppet.

Player of the Season: Ghost - Last season it was MrP who was our star player but Ghost has really come to fore this time. He benefitted the most from our smaller squad allowing him to play more minutes and flourish. Despite being messed around by me and forced to switch often between GK and outfield,  he still finished with great stats. And for anyone who has played with him will know Ghost's passing and style of play is one of the most fun to play with on hax.

Draft Aims: Secret sorry

Rating: 2/10


Hot Shots


Sadly one of the original PremierHax teams will go out with a wimper as Hot Shots have decided not to continue for next season. It was almost a fairytale ending as they reached the cup final but unfortunately up against the mighty C3 it was not to be. It's not been a great league campaign for them and they have failed to progress at all from previous seasons. Herna had at times carried them in Seasons 1 & 2 and understandably so they have struggled without him. For whatever reason it didn't quite work out for Hot Shots but hopefully each of them will look for new teams next season.

Player of the Season: Sugar Ray - he could maybe contribute more defensively but as an attacking threat he has performed well for Hot Shots. He would be a good pick for someone in the draft as with a few tweaks he could develop into a "top, top player".

Draft Aims: N/A

Rating: 4/10


Pelicans


Sitting at the foot of the table Pelicans cannot be happy. They have shown much better form in friendlies but have not been able to deliver those same performances when it counts. An impressive draw with Can't Score in the final match ensured that Deja finished 2nd but it also showed what Pelicans are capable of. It can only get better for next season and they will be more determined than anyone to improve.

Player of the Season: corn - The stats don't view him kindly but for me he is the strongest player in the team. He needs more defensive support from his teammates and more confidence in himself and he could be a great gk.

Draft Aims: corn hasn't announced who he is keeping yet but unless Twigg comes back I would expect it to be Gjonaj or xOscar. They will have the first choice out of the existing teams and for me need a quality attacking player who will cause problems for opponents. Yawn/naho/Stefan/Swift seem like good choices but any new sign ups could also see themselves as prime targets for Pelicans.

Rating: 2/10


Thanks for reading and good luck to all for Season 4!
Sugar Ray

Superman


Posts : 897
Reputation : -45
Status :

Sat Mar 12 2016, 18:51
Message reputation : 100% (2 votes)
Great read, have really enjoyed your previews this season and hope they continue next season
B4D 4SS

Superman


Posts : 728
Reputation : -124
Status :

Sat Mar 12 2016, 19:47
Message reputation : 100% (2 votes)
n1, its been good reading ur reviews this season socrates
SSN4-SSN7-SSN8-SSN9-SSN10 - PREMHAX CHAMPION

RECORD OF MOST CONSECUTIVE SEASONS WON (4) - SSN7+SSN8+SSN9+SSN10

RECORD OF MOST SEASONS WON OVERALL (5) - SSN4+SSN7+SSN8+SSN9+SSN10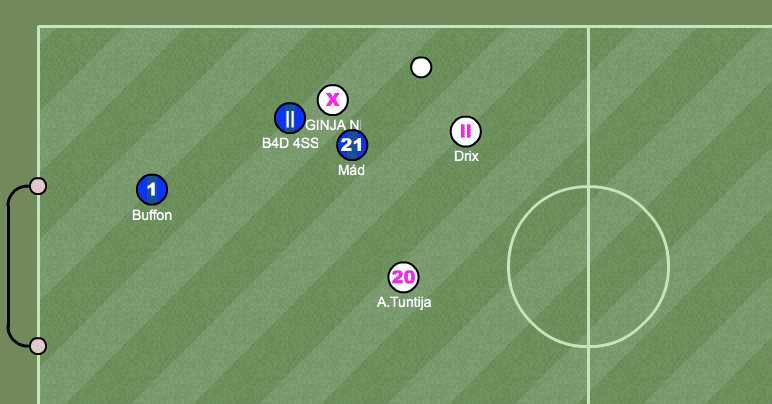 Zizou

Energetic


Posts : 143
Reputation : 52
Status :

Sat Mar 12 2016, 23:52
Message reputation : 100% (2 votes)
Thanks for all your hard work!
Well played everyone.
Ghost

Administrator

Posts : 436
Reputation : 167
Status :

Sun Mar 13 2016, 12:07
Message reputation : 100% (2 votes)
Very nice review, Soc. Nice work man.

Was a fun season guys. Well played everyone and congrats to the double champs C3.
mlfaijati

Administrator

Posts : 642
Reputation : 190
Status :

Sun Mar 13 2016, 13:38
Message reputation : 75% (4 votes)
good season, gratz to deja for 2nd
I wouldn't trade one stupid decision
For another five years of life

Yeah, I'm losing my edge.
I'm losing my edge.
The kids are coming up from behind.
Q

Promising


Posts : 39
Reputation : 16
Status :

Thu Mar 17 2016, 18:20
Message reputation : 100% (2 votes)
Always enjoy reading these, thanks Soc.

Looking forward to next season!
Swift

Forum Bangout


Posts : 398
Reputation : -115
Status :

Sun Mar 20 2016, 00:28
Message reputation : 0% (1 vote)
great review soc!
Permissions in this forum:
You
cannot
reply to topics in this forum