B4D 4SS

Superman


Posts : 728
Reputation : -124
Status :

imo dont make rules catering to players who arent good enough, instead of wanting rules to make it easier for them, they should try to improve to be able to compete with high level players, this way the quality of the league will get higher too
SSN4-SSN7-SSN8-SSN9-SSN10 - PREMHAX CHAMPION

RECORD OF MOST CONSECUTIVE SEASONS WON (4) - SSN7+SSN8+SSN9+SSN10

RECORD OF MOST SEASONS WON OVERALL (5) - SSN4+SSN7+SSN8+SSN9+SSN10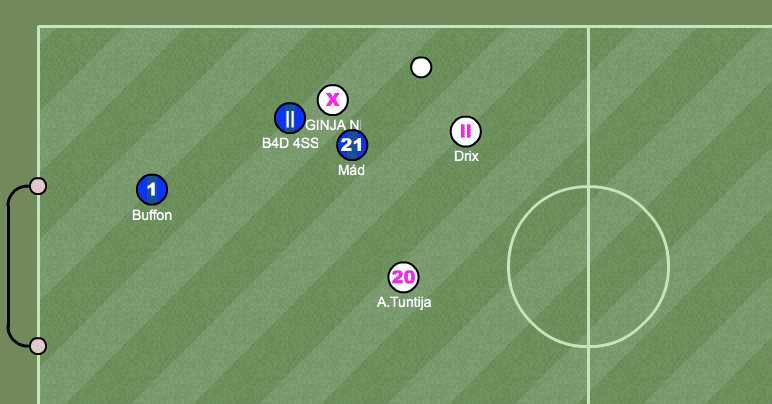 mlfaijati

Administrator

Posts : 642
Reputation : 190
Status :

Wed Jan 27 2016, 18:29
Message reputation : 100% (1 vote)
@Yawn

wrote:Tbh i agree, but why didnt u complain like this season1 or season 2 when these exact things happend? Because your 'friends' did it? Annoying with hypocrites lol
yeah season 1 when nobody had won the season before and terms started from scratch!
season 2, i cant find the order but i know that arriba disbanded, so i guess cs were first? well i signed girgensons from that who barely turned up, and considering my team was: ogre (who had ragequit after 2 games), ren (who decided to go to university and couldnt play most games, cam sam (who was completetly inactive so idk why he even signed up to the draft), salty (who stopped playing after a few games) and diesel, it was necessary for us to field 3 that i signed someone. in your case you have a team that will already win the title and you're just stacking more to no real end
adding to what herna said, i think having teams keep 0 players would be a good idea for the competitiveness of the league
I wouldn't trade one stupid decision
For another five years of life

Yeah, I'm losing my edge.
I'm losing my edge.
The kids are coming up from behind.
Ghost

Administrator

Posts : 436
Reputation : 167
Status :

Mentioned this to the other admins but will put it here to gauge other opinions.


The way waivers work in a lot of draft fantasy football is that each week, they are reset to the reverse league standings that week.

So for us, it'd be every 2 matches the waivers list would be reset to the reverse standings at that moment(which wouldn't take into account postponed matches), so the team that is currently bottom get the first waiver pick. This gives lower positioned teams the chance to build and improve throughout the season.

The 'once you pick you go to the back' system as it is now doesn't really work to help that at all.
mc smiley

Energetic


Posts : 112
Reputation : 2
Status :

Halfway through season team in last place gets to steal 1 player from any of the teams. Team in 2nd last place gets to steal a player from another team that hasn't had a player stolen and so on and so on, until every team has had 1 player stolen.

Wp me I'm genius
Ghost

Administrator

Posts : 436
Reputation : 167
Status :

Wed Jan 27 2016, 18:43
Message reputation : 100% (1 vote)
mc smiley

Energetic


Posts : 112
Reputation : 2
Status :

ILL STEAL UR ADMIN STATUS
Permissions in this forum:
You
cannot
reply to topics in this forum