Silent

Smooth Operator


Posts : 476
Reputation : 123
Status :

Sat May 13 2017, 18:31
Message reputation : 67% (3 votes)
If you're talking about one of the greatest goalkeepers to ever play in this league, Jai has to be involved. This season he continues his journey with the Pelicans after captain Boyd has kept his leader in the team.
Speaking ahead of next week's PremierHax opening games, we talked to Jai about his aims, the leagues and his best memories from his HaxBall career.
PremierHax: what do you think of your team, did boyd draft well?
Jai wrote: he did alright, he hasnt really played this game that long in comparison to other players and doesnt have the great knowledge of players so we're abit weaker than i would have liked. he also said his reasons for signing xsha were because he uses a macro. but we have a nice team we'll be in there at the top somewhere at the end
PremierHax: interesting, pelicans have never been in the top half of the table, but i guess you don't care, who will be key to reach your target?
Jai wrote:couldnt give a shit mate, here for the present. they hardly stood a chance of getting top half with corn as captain the poor buggers. i'll be the key, everything will come from me. i'll lay it all on a plate for them its just a question of can they put the ball in the back of the net

PremierHax: ayy, surely they can't be worse than me, anyways do you think the league organisation has improved with the new admins?
Jai wrote:should have seen pre season cup mate, i nearly smashed my computer up. errr yeah i suppose, cant be any worse than ren can it. website looks snazzy

PremierHax: your style of play is surely attacking, how difficult is it to play with teams that sit in their goal?
Jai wrote:depends on who you're playing with, no team chooses to sit on their goal. teams are just good enough to push them back that far, i'm sure they'd much rather be up the other end but they get dominated because they're worse than the other team. if you have smart players you can move the ball about and pull em out of position. haxball is a simple game complicated by idiots, if you cant score in 14 minutes regardless of you're playing you're doing something wrong

PremierHax: what players do you think are going to rock this season? ah shit word rock
Jai wrote:haha vaks gunna smash it up, dudes a killer. mad as always, if torto and element are active they'll open teams up easily. apart from them dont think anyone else is anything special

PremierHax: what was your highlight of your haxball career?
Jai wrote:winning the old 3v3 uk league with my own team, went unbeaten 13-5-0 iirc. we played some pretty amazing haxball. best feeling winning with your own team, dont really care about playing for someone elses team
PremierHax: going in deeply, how does it feel to be welsh?
Jai wrote:shit and great, depends on whats happening. we're too small to be a major force in football and people dont take much of an interest in it, but when it comes to rugby the whole nation comes together and the place goes wild so thats pretty cool. we're known for sheep which shows how shit we are. but i like being welsh yeah. anything but english, rather wear a turban than a rose

PremierHax: ye fuck england, 2 in 1 now, how many own goals will i score and how big is your pet snake?
Jai wrote:own goals hmm, i'll say 2. dont like snakes they dont do anything, rabbits/dogs are the way forward. take note. how many more questions am wanting to go get leathered
PremierHax: that was the last one unless u want to ask me something
Jai wrote:(*PRIVATE ADVICE HERE*) and always wear a condom dont eat yellow snow gn fella
Sugar Ray

Superman


Posts : 897
Reputation : -45
Status :

Sun May 14 2017, 19:14
Message reputation : 0% (1 vote)
Gjonaj

Smooth Operator


Posts : 449
Reputation : 116
Status :

Sun May 14 2017, 19:53
Message reputation : 100% (1 vote)
Fuck off back to loompaland you 2 foot nothing, shrivelled up monkey penis looking prick
Never confuse emotional with weak. I'll slit your throat with tears rolling down my face.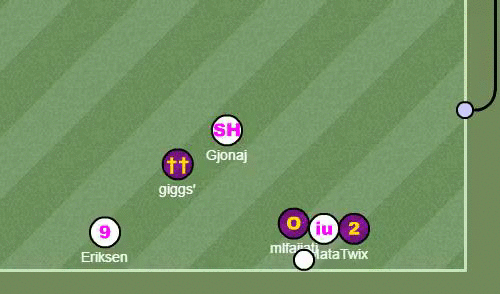 Permissions in this forum:
You
cannot
reply to topics in this forum