corn

Administrator

Posts : 1389
Reputation : 141
Status :

got bored so made a football quiz, there are 20 questions to answer. Spoiler your answers. Don't cheat, obviously there's nothing to stop you from cheating but where's the fun in looking up all the answers? First 10 questions are multiple choice.

1. Pride Park is the home to which football club?
A. Derby County
B. Notts Forest
C. Colchester United

2. Didier Drogba played international football for which country?
A. Senegal
B. Ivory Coast
C. France

3. Liverpool faced which unlikely opponent in the UEFA Cup final in 2001?
A. Dinamo Bucharest
B. FC Koln
C. Alaves

4. Young Africans are a team from which country?
A. Botswana
B. Tanzania
C. Zimbabwe

5. Marcos Pizelli was born in Brazil but represents which country internationally?
A. Armenia
B. Qatar
C. Japan

6. John Terry is considered a Chelsea legend, but to which team was he loaned to early in his career?
A. Notts Forest
B. Crewe Alexandra
C. Vitesse

7. Which French player scored a brace to take France into the World Cup final in 1998?
A. Zinedine Zidane
B. Emannuel Petit
C. Lilian Thurham

8. Which of these coaches lasted the longest at the same club (during their longest spell)?
A. Dario Gradi
B. Sir Alex Ferguson
C. Ronnie McFall

9. What is the nationality of West Ham defender Angelo Ogbonna?
A. Nigerian
B. Italian
C. English

10. As of the 27/09/16, Jaap Stam is the manager of which football club?
A. Reading
B. Charlton
C. FC Krasnodar

11. Who is the only player to play football in every single continent?

12. What was the name of the player that missed the crucial penalty for Ghana in 2010 at the end of extra time that could've taken them to the semi finals?

13. Harry Redknapp has managed one international team. Which team was it?

14. Humam Tariq, one of Asia's brightest prospects plays for which international team?

15. Former Southampton favourite Marians Pahars currently manages which team (as of 27/09/16)?

16. What was the name of the Steaua Bucharest goalkeeper that played in the 1986 European Cup final?

17. Shane Smeltz plays for which international team?

18. Who won the 1934 World Cup?

19. Tahiti competed in the 2013 Confederations Cup and scored one goal. What was the name of the goalscorer?

20. Xavi has played for two teams. Which two teams has he played for?





"We used to pride ourselves on producing midfield artists in this country. Players like Tony Currie, Alan Hudson, Glenn Hoddle and Paul Gascoigne were just a few English playmakers developed in our clubs - players who could peel an orange with either foot but sadly no longer. What a pleasure then to see an artist at work even if he is a foreigner."



https://gfycat.com/CoolBigheartedGiantschnauzer

https://gfycat.com/AthleticPhonyHylaeosaurus
Guest

Guest

My Answers:

1. Colchester United
2. Ivory Coast
3. Dinamo Bucharest
4. Zimbabwe
5. Armenia
6. Crewe Alexandra
7. Zinedine Zidane
8. Fergie
9. Italian
10. FC Krasnodar
11. Pass
12. Gyan (forgot 1st name)
13. Qatar (guess ik it was a strange nation)
14. Egypt
15. Pass
16. Pass
17. Germany???
18. Italy
19. Pass
20. Sadd something :s, FC Barcelona.
Rénbeaudach

Administrator

Posts : 689
Reputation : 152
Status :

answers:


A
B
C
C...?
A
A
C
A
B
A

That bloody German goalkeeper who got arrested in Singapore once and whose name I forget

Sulley Muntari?

Jordan

Iraq

Skonto?

Silviu Lung Senior?

New Zealand

A cheating Italy

Steevy Chong Hue?

Barcelona and one of those stupid Qatari teams (Qatar SC maybe?)
Gjonaj

Smooth Operator


Posts : 449
Reputation : 116
Status :

When did Egypt join Asia bliz
Never confuse emotional with weak. I'll slit your throat with tears rolling down my face.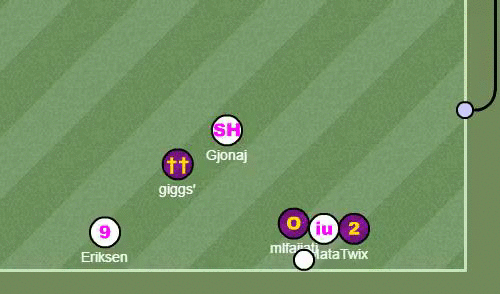 Guest

Guest

Beninho

Dynamite


Posts : 262
Reputation : 73
Status :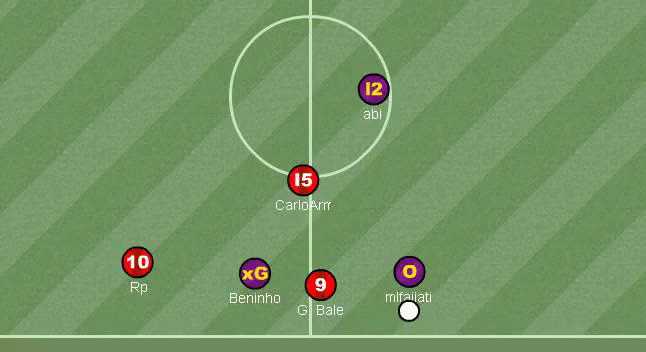 giggs'

Forum Bangout


Posts : 316
Reputation : 13
Status :

corn

Administrator

Posts : 1389
Reputation : 141
Status :

Answers:
Spoiler:


1. A
2. B
3. C
4. B
5. A
6. A
7. C
8. C
9. B
10. A

11. Lutz Pfannesteil
12. Asamoah Gyan
13. Jordan
14. Iraq
15. Latvia National Team
16. Helmuth Duckadam
17. New Zealand
18. Italy
19. Jonathan Tehau
20. Barcelona and Al-Sadd







"We used to pride ourselves on producing midfield artists in this country. Players like Tony Currie, Alan Hudson, Glenn Hoddle and Paul Gascoigne were just a few English playmakers developed in our clubs - players who could peel an orange with either foot but sadly no longer. What a pleasure then to see an artist at work even if he is a foreigner."



https://gfycat.com/CoolBigheartedGiantschnauzer

https://gfycat.com/AthleticPhonyHylaeosaurus
Permissions in this forum:
You
cannot
reply to topics in this forum