corn

Administrator

Posts : 1389
Reputation : 141
Status :

Here you can apply for captaincy for the next season. Remember that this league uses a draft system. To apply, please use the following template:

Name:

Logo:

Why you want the captaincy:

This thread is purely for new applications. There will be more regarding what will happen to the existing teams later. We can't guarantee that any team will be accepted.

Captain applications close Thursday 22nd September.





"We used to pride ourselves on producing midfield artists in this country. Players like Tony Currie, Alan Hudson, Glenn Hoddle and Paul Gascoigne were just a few English playmakers developed in our clubs - players who could peel an orange with either foot but sadly no longer. What a pleasure then to see an artist at work even if he is a foreigner."



https://gfycat.com/CoolBigheartedGiantschnauzer

https://gfycat.com/AthleticPhonyHylaeosaurus
vaqq

Promising


Posts : 40
Reputation : 2
Status :

Name:Night Raiders
Logo:    
Ts Logo:  
Why you want the captaincy: All in all, i've wanted this for a fair bit of time now. I've seen the best and worst in captains and hope to take what i've learned over the past 3 years as a player to formulate a decent team which follows the rules and has fun.  I've been extremely active and dediciated as of late, taking part in 3 leagues and this will continue forward for seasons to come. Thanks for reading.
Gjonaj

Smooth Operator


Posts : 449
Reputation : 116
Status :

Can i re apply with my new Hax Taliban team??????
Never confuse emotional with weak. I'll slit your throat with tears rolling down my face.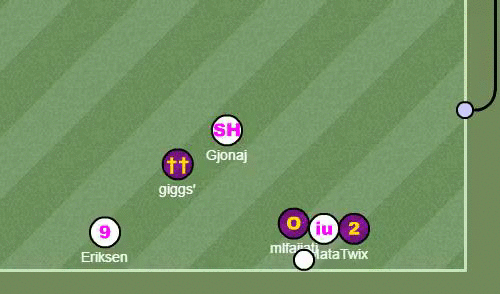 Helios

PremierHax Member


Posts : 53
Reputation : 13
Status :

Tue Aug 30 2016, 23:20
Message reputation : 50% (4 votes)
bond fc colour yellow
giggs'

Forum Bangout


Posts : 316
Reputation : 13
Status :

Tue Aug 30 2016, 23:27
Message reputation : 83% (6 votes)
Bromley FC
I want to captain a team because I have captained many teams in my haxball career including an RFL team. I want to give good upcoming UK players a chance to prove themselves and build a competitive team in this league. I want captaincy because I have enjoyed this league since joining and now I want to create my own team, I want to play with players that I will enjoy playing with. I think I am a very reliable captain as I am very active on teamspeak.
VENOM i7

Dynamite


Posts : 292
Reputation : 44
Status :

Fri Sep 02 2016, 11:34
Message reputation : 25% (4 votes)
Hawks
Why you want captain: I want captain because I don't get drafted much so I want to prove what I'm capable of and  not just for my individual benefit but also pick players that I think will suit me in terms of chemistry. See you on the pitch.
also, teamspeak logo is
Swift

Forum Bangout


Posts : 398
Reputation : -115
Status :

Sun Sep 04 2016, 14:08
Message reputation : 38% (8 votes)
Team Name - TeamSwift
Logo -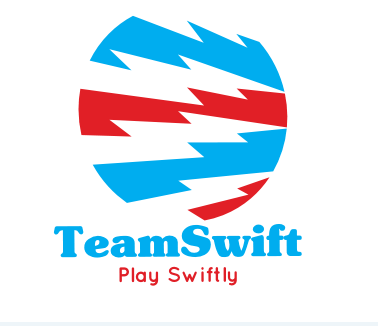 Why you want the captaincy:
Well I applied last time and narrowly missed out on getting in , and I hope you can give me a chance this time. I've been a captain in most of the major leagues and have applied in FM too. I will choose active, competitive players because I want to aim to win the league next season and I have proved that I am successful as a captain. I myself am very active too and will be throughout the season.
Thank you and gl to the rest of the applications!
CHE

Promising


Posts : 40
Reputation : 23
Status :

Thu Sep 08 2016, 17:17
Message reputation : 100% (5 votes)
Name:
No Surrender
Why you want the captaincy:
I've been in this league for 2 seasons now and I really enjoyed it with it's community and everything. In both seasons and mostly in season 5, had to take over the captaincy in a few matches which gone pretty well. I personally got the capacity to make a good playing team with any players. Another reason why I am applying is my activity in this community, every day active.
After all, the most important is to show respect with a good behaviour and enjoy playing.
Thanks for reading.
NO SURRENDER FOREVER, FOREVER NO SURRENDER!
Hulk

Hyperactive


Posts : 86
Reputation : 9
Status :

Wed Sep 21 2016, 02:21
Message reputation : 100% (1 vote)
Name : HAXSTARS (Legendary haxleague team founded in JUL 2014. died 4 months later. A return?? #SSN6MEMORIES)
Why you want the captaincy: Why not?? i spent a lot of time digging up the old haxleague forums just  to get my old logo back so that shows that my dedication is very strong. Oh and also i'd like to give new players a chance and all that good stuff. Tons of Experience also, I've been playing since 2013 and have been a player and captain for haxleague , haxsports, UKRFL, French RFL, Italian RFL , Arabian RFL and many more. I meet the criteria ,  so up to admins now to decide but id just like to say if I'm chosen , you will not be disappointed! Thanks! :-)
Why you want the captaincy:
Teraquista

New Member


Posts : 7
Reputation : 3
Status :

Fri Sep 23 2016, 00:35
Message reputation : 0% (1 vote)
Fair Terms

_i_

Pos Teraquista

I know who is good i know who is good and can be crap i know who is consistent i know who can score goals (out of nothing) i know who can pass short and long i know who i can play with and who i cant  i know who are greedy or team players and the many shades inbetween i know the egos i know the hard workers i know the giver uppers i know the triers and the jokers i know the skillful and the visionairies i know the best bouncers i know hax and what i dont know my team will
Permissions in this forum:
You
cannot
reply to topics in this forum