Ahmed1

PremierHax Member


Posts : 69
Reputation : 14
Status :

Splat called me out so i thought, so we agreed to play games and post it on the forum in the end.
We played 3 games in total.
Game1: 3-2 Ahmed. well played by splat. it was overtime (http://haxrec.com/113356)
Game2: 5-1 Splat. Got destroyed here. Well played by splat. (http://haxrec.com/113357)
Game3: 7-2 Ahmed+Splat rq and closed the room. I think this was the best game. All nice goals.
Splat rekt me and I rekt Splat. (I rekt him more then he rekt me tbh..)
http://haxrec.com/113358
GG SPLAT. I am sorry dude
U called me out
AMADOU

PremierHax Member


Posts : 73
Reputation : 6
Status :

Haha, he deleted his comment after this. Could you blame him though?
@giggs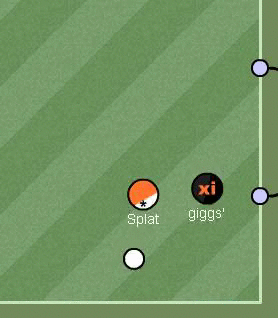 giggs'

Forum Bangout


Posts : 316
Reputation : 13
Status :

?
Guest

Guest

↓↓↓↓↓↓↓↓↓↓↓↓↓↓↓↓↓↓↓↓↓↓↓↓↓↓↓↓↓↓↓
Permissions in this forum:
You
cannot
reply to topics in this forum