GIGGS
(Q) Hello Giggs, it seems you have become quite the celebrity after your performances last season, your team finished 3rd and you scored 24 goals! did you expect to have a such a good season and score so many goals?

(A) In my honest opinion I did not expect that I would score 24 goals this season, I was expecting myself to get a few games this season as this is basically my 2nd season in this league which means I am not very experienced in this league and also in the big map. Furthermore I need to give credit to mlf to having faith in me and giving me the chance to play the majority of the games this season. This season proves that any player can do this except (The Doctor)

(Q) Speaking of The Doctor, You have come under much criticism from him recently, you clearly don't like each other but how did this come about?

(A) I did not have a problem with The Doctor before he started getting to big for his boots, saying "SheepShaggers will merk you shit cunts" so I had to retaliate and say where we are in the league and where sheepshaggers are in the league and so on. The Doctor never stopped getting rude since loool.  I feel that The Doctor is a bit jealous of my ability and the reputation I have now as he wants the talk to be about him.


(Q) Beninho is someone you know quite well from 'real football'. You two clearly have great chemistry on the pitch together, but how did you come across Beninho? and how did you get into 'real football' smh

(A) Well firstly, I got into real football by my cousin introducing me to haxball and then I found this map when joining a couple of rooms, I enjoyed this much more than 3s as I feel I had potential in this map. However 3v3 I played often when I joined haxball also but I didn't enjoy it as much as I couldn't do any of this wall bounce shit, this led me to join the league as I was recruited by Irish_Nightwish

. The first time that I remember coming across Beninho was probably when I joined the RFL league, however I don't think Beninho liked me that much back in the day




(Q) Yourself and Beninho took most of the headlines from last season but much credit should be given to mlfaijati who was exceptional. Did it help having someone as experienced as mlf behind you and how much has he helped you, and the others develop.

(A) Yes I feel that mlf helped me and ben throughout the season a lot as I feel that he made us build on the chemistry that we didn't have at the start of the season, then we came out of nowhere and shined together. Also I knew mlf before Can't Score which helped me as I knew him and this may be why he trust in me and my ability. Furthermore, mlf is calm and comfortable on the ball and it helped us as he was giving us the right service that we needed, so many thanks to mlf




(Q) After last season you have, in the eyes of many, become the 'poster boy' of Premierhax. With much expected from you next season, are you confident you can make a similar impact?

(A) This upcoming season of course I am confident of making a similar impact but this depends on the draft as I will probably play with someone I have not before which means we have to build up that chemistry again but of course mlf has picked me to stay in the team which is always a plus as I have experience with mlf, so overall I feel that I can step up to the plate once again this season.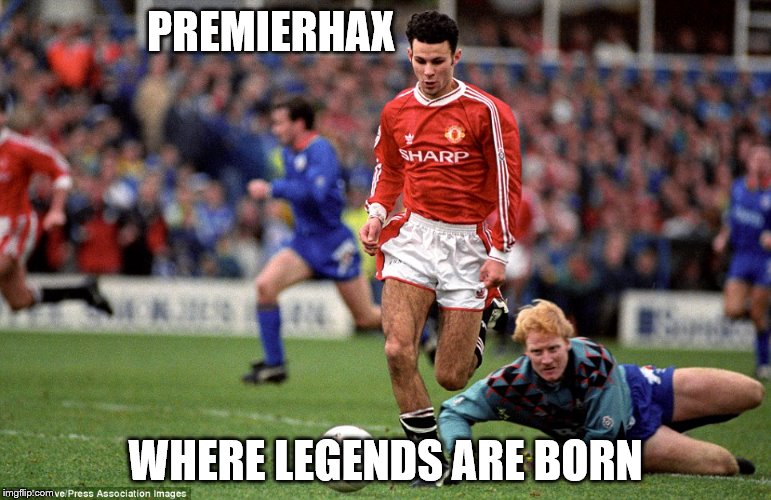 It is said that the player on the floor is no other then The Doctor, after being disgustingly juked by Giggs
(Q) You recently captained the Team UK hopefuls side in a fun cup created by Socrates. You finished 2nd winning 3/4 matches, however the main talking point from this tournament will be your win against Team UK, you won 6-3 and you scored 4 goals! Many believe you should be given a chance in the national squad, do you feel you deserve a place? and what can you bring to the team.

(A) In my opinion I don't think I deserve a chance as of yet. This is because I am not very experienced on these maps so may be if you give me time I will be in Team UK one day but I doubt that as I don't think anyone will get a chance in Team UK as I feel that they will keep that same squad and with Renbeaudach as captain we certainly won't get a call cup lool. If I do get given a chance in the national team I will bring goals to the Team UK which they clearly need more of




Thank you for the interview Giggsy, I look forward to seeing you playing again next season

anything else you would like to add to the interview??

I would like to add that Can't Score will finish 1st next season. Also a big thanks to all the players who played in Can't Score!! I couldn't do it without you guys

Thank you Sugar for taking your time to interview the upcoming talent


Sugar Ray

Superman



Posts : 897
Reputation : -45
Status :



ye giggs was well cocky in RFL had 2 put him in his place

gd interview chaps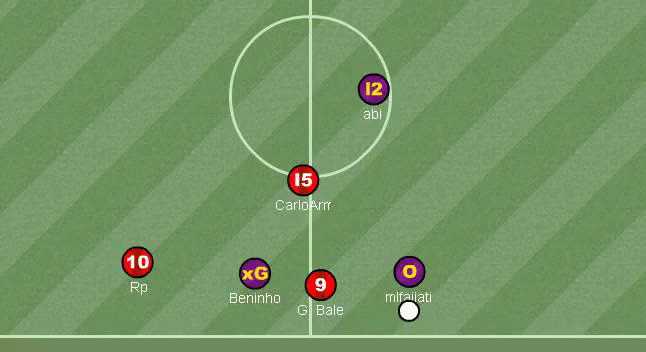 Beninho

Dynamite



Posts : 256
Reputation : 73
Status :




giggs'

Forum Bangout



Posts : 315
Reputation : 13
Status :



I wouldn't trade one stupid decision
For another five years of life

Yeah, I'm losing my edge.
I'm losing my edge.
The kids are coming up from behind.

mlfaijati

Administrator




Posts : 643
Reputation : 190
Status :



Nice one

socrates

Smooth Operator



Posts : 468
Reputation : 219
Status :



Only played this lad in the cup, was no match for me

The Doctor

Smooth Operator



Posts : 407
Reputation : -89
Status :




---
Permissions in this forum:
You
cannot
reply to topics in this forum