who do you support?

(if you must choose)



signature

nero

PremierHax Member



Posts : 58
Reputation : 55
Status :




"We used to pride ourselves on producing midfield artists in this country. Players like Tony Currie, Alan Hudson, Glenn Hoddle and Paul Gascoigne were just a few English playmakers developed in our clubs - players who could peel an orange with either foot but sadly no longer. What a pleasure then to see an artist at work even if he is a foreigner."
https://gfycat.com/CoolBigheartedGiantschnauzer
https://gfycat.com/AthleticPhonyHylaeosaurus

corn

Administrator




Posts : 1361
Reputation : 137
Status :



SSN4-SSN7-SSN8-SSN9 - PREMHAX CHAMPION

RECORD OF HIGHEST ASSISTS IN A SINGLE SEASON - 24 ASSISTS (SSN8)

RECORD OF MOST CONSECUTIVE SEASONS WON - 3 (SSN7+8+9)

B4D 4SS

Moderator




Posts : 463
Reputation : -133
Status :










xXxogre69xXx

PremierHax Member



Posts : 55
Reputation : 81
Status :



RON PAUL ALL FKING DAY

BRING BACK THE LEGEND
Never confuse emotional with weak. I'll slit your throat with tears rolling down my face.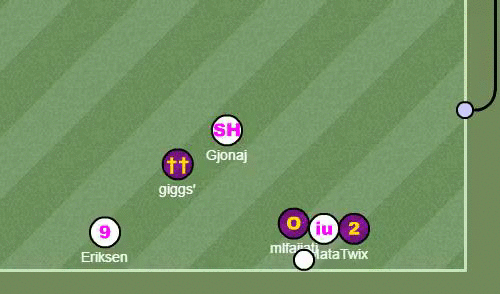 Gjonaj

Administrator




Posts : 319
Reputation : 75
Status :





Rénbeaudach

Administrator




Posts : 688
Reputation : 155
Status :




Helios

PremierHax Member



Posts : 52
Reputation : 13
Status :



they should both hang themselves

VENOM i7

Dynamite



Posts : 283
Reputation : 42
Status :







salamini

New Member



Posts : 21
Reputation : 42
Status :



---
Permissions in this forum:
You
cannot
reply to topics in this forum