azis

New Member


Posts : 2
Reputation : 0
Status :

Im azis idk if you know me, the persons know me for bad things so im not so bad like the persons say
!
Im the HaxUnited owner, i will see this forum every days and help premierhax in some things if they need help
!
My story:
- I started play in 2011 with the nickname 'Only1Rooney'.
- I Stopped for 2 years.
- I back in 2013 with the name 'Jumail', i joined on a nice team with the PL Position.
- I stopped for 2 years again.
- I Back in 2015 with the name 'Seven1Hero', i only played with friends, so i don't participate on any league or team.
- In the final of 2015 i changed my name to 'azis' i currently use this name, but in haxball you will see me using the name 'Camarão'.
- In 2016/17 i see the player Wrathen more knowed by HaxHack, and i really appreciate the hacks from him, so i played with the hacks, but 3/4 months after that i see the player 'Otto's' with a nice room with commands and in i think to me 'and i do a room with cmds like that one!', i started working on it, now i have nice things, otto's gave me the script but with the last swf so i need to update it now im working on it, so im not 100% active for now.
If you have any question to me, you can ask here
Gjonaj

Smooth Operator


Posts : 449
Reputation : 116
Status :

Never confuse emotional with weak. I'll slit your throat with tears rolling down my face.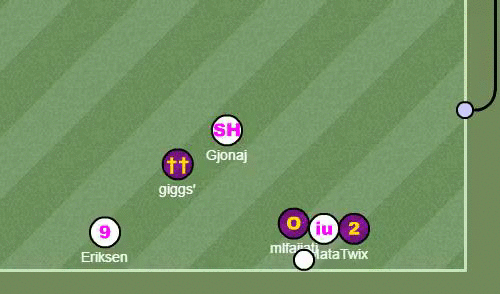 azis

New Member


Posts : 2
Reputation : 0
Status :

Permissions in this forum:
You
cannot
reply to topics in this forum