lumi

Administrator

Posts : 515
Reputation : -38
Status :

Below is some significant information regarding the upcoming 9th season of PremierHax.

Schedule:

PremierHax Season 8 begins on Monday 14th August, traditionally 8pm UK time.
Draft day is arranged to be on Sunday 6th August, early on at 6pm UK time.
The full schedule can be found here


New Captains:

Deadline captained by Roj
WANTED captained by Nocke
Guard Dogs captained by Gjonaj (ALL GD MATCHES WILL BE SCHEDULED FOR 8:15 UK TIME RATHER THAN 8:00)
Red Wolves captained by bamox
Skyzone captained by Lyreco

Unfortunately we weren't left with much choice over the new captains as we had so many teams to replace, but we are hopeful that PH will start to pick up this season as we near the end of the summer, and next season we will see a much more active league.


Changes:

Season 9 sees the return of waivers, which will be in effect every time a team signs someone from the free agency (after match day 5).

Pelicans change name to Starlights.

We are also bringing back the cup competition this season which will run alongside the league, these fixtures will be played on the same day as selected league fixtures, but will be scheduled for 8:30 (unless you wildcard). The cup needs a name, get suggesting fkrs.

Each team will have 5 wildcards.

I now wish you the best of luck for the upcoming season and I hope it will be a good one!

safe
you say that i'm paranoid
but i'm pretty sure the world is out to get me
Koekiemonsterx

New Member


Posts : 14
Reputation : -1
Status :

goodluck new captains. Xx!
giggs'

Forum Bangout


Posts : 316
Reputation : 13
Status :

AMADOU

PremierHax Member


Posts : 73
Reputation : 6
Status :

giggs'

Forum Bangout


Posts : 316
Reputation : 13
Status :

yeah man I wanted to apply
...
Gjonaj

Smooth Operator


Posts : 449
Reputation : 116
Status :

Not like any of u wuda got picked so get outa my pub
Never confuse emotional with weak. I'll slit your throat with tears rolling down my face.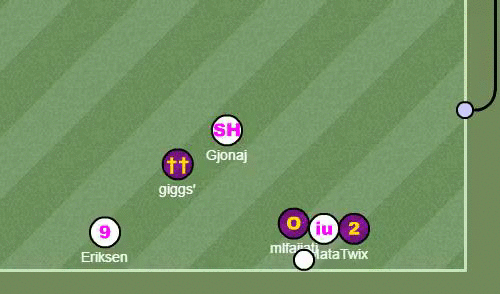 Silent

Smooth Operator


Posts : 476
Reputation : 123
Status :

Splat wrote:
init mans thinking the same
giggs'

Forum Bangout


Posts : 316
Reputation : 13
Status :

Permissions in this forum:
You
cannot
reply to topics in this forum