Caccapupù

Promising


Posts : 25
Reputation : 5
Status :

Thu Apr 27 2017, 23:08
Message reputation : 100% (1 vote)
Hello, as someone already knows I need a UK passport asap. (a scan or a normal photo of it)
Why? I'm not trying to steal your identity, I'm just in troubles with a betting site and I have a lot of $$ on it and I don't wanna lose that money.
Story is: this site is illegal in italy so I had to lie about my nationality, now after making a bit of money I went to withdraw my bucks but this happened:
Spoiler:


We've noticed an inconsistency in your account information. There is information to suggest that you are not in the UK. Therefore, could you please provide a verification of your UK nationality? A photo of your passport or national identity card would suffice for these purposes. You can blur out some parts of the photo/scan if necessary. We assure you that we will treat the photo/scan of your ID with the highest confidentiality and that we will never, by any means, share it with third parties.

Best wishes,
Kendra

So I asked a bit around and Punk sent me his college card, my team of photoshop workers (
) edited it with my name and stuff and we sent it. This was the answer:
Spoiler:


Hi Simone,

Unfortunately, I can't unflag your account with this student ID card. Your login data suggests that you are not in the UK... and since you don't want to share proof of your UK nationality, there is nothing I can do I am afraid.

Best,
Kendra

So once again Punk helped me and he sent me his driver license and the answer was this:
Spoiler:


Hi Simone,

No, it has to be an official document showing your nationality.

Best,
Kendra

All I'm asking is if someone can send me a photo of his passport to me, you can blur out the picture of course, and of course I won't spread or do anything wrong with it. I just need it to edit it and put my info: my name, born date, fictional address and city etc. NO INFO OF YOURS WILL BE KEPT ON IT
Also I'm willing to pay a bit of money instantly and a part of the money I cash out after it succeeds, we can agree to a price together, REMEMBER I DONT CARE ABOUT WHO YOU ARE OR YOUR INFO I JUST WANT TO BE ABLE TO HAVE MY MONEY BACK, I WILL DELETE YOUR PASSPORT RIGHT AFTER AND BEFORE SENDING IT YOU CAN BLUR YOUR PICTURE OR WHATEVER YOU WANT TO, I WILL ALSO SEND YOU THE PHOTO OF YOUR PASSPORT WITH MY INFO ON IT TO SHOW U THAT I WASNT LYING
thanks
ps: punk doesnt have his passport otherwise he would have helped me already as he already did, shoutout to him for being a great person
Gjonaj

Smooth Operator


Posts : 449
Reputation : 116
Status :

Fri Apr 28 2017, 13:14
Message reputation : 100% (2 votes)
Never confuse emotional with weak. I'll slit your throat with tears rolling down my face.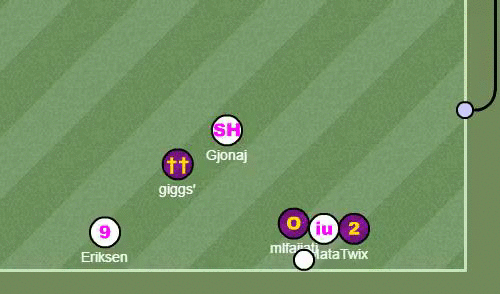 Caccapupù

Promising


Posts : 25
Reputation : 5
Status :

thank you all i found it
topic closed
Permissions in this forum:
You
cannot
reply to topics in this forum