salamini

New Member


Posts : 22
Reputation : 42
Status :

Sat Dec 10 2016, 08:44
Message reputation : 100% (5 votes)
I had some free time so i made these tools.
At the moment this is only for Windows.
Features
HaxRooms


Periodic refresh
Once refresh is turned on it will refresh the roomlist every 12 seconds

Text search (supports regular expressions)
e.g. pro|3 (read pro OR 3) would show all rooms that have 3 or pro in their name

Roomlist sorting when clicking the headers


Filter out countries by clicking them at the roomlist


Preserves filters between runs
You don't have to edit your blocked countries every time

Can launch your browser of choice (works best with HaxWin browser)

HaxWin


Uses old engine of Firefox for smooth HaxBall experience (same as Haxball Window)

Can run standalone or launched from HaxRooms (standalone executable is in HaxWin folder)

AutoJoin - automatically tries joining room that is full. Requires room link and window to be visible and focused!

Can be forced to stay as topmost window

Compact window size, but can be resized

Known problems
HaxRooms blocked list gets slow when lot of countries are added and it is not sorted.
I will release the source codes of these programs later if someone wants to tinker around with them.
Source codes
https://github.com/morko/haxrooms
https://github.com/morko/haxwin
Download
Kindly hosted by saviola.
http://quickswans.de/downloads/haxrooms.zip
Installation
No need to install. Just unzip the folder and launch either haxrooms.exe or HaxWin.exe in the HaxWin folder.
Feel free to post any suggestions/questions. Happy Haxing.
Gjonaj

Smooth Operator


Posts : 449
Reputation : 116
Status :

Legends now i dont have to see those shitty french rooms
Never confuse emotional with weak. I'll slit your throat with tears rolling down my face.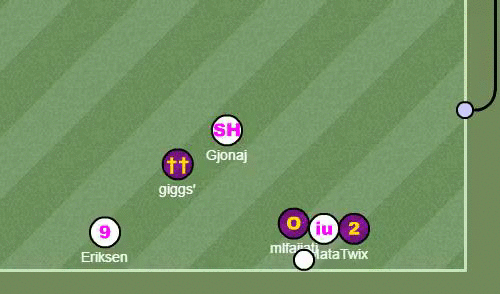 salamini

New Member


Posts : 22
Reputation : 42
Status :

I added the source codes to the first post.
Boris8

New Member


Posts : 1
Reputation : 0
Status :

Main Returned -1 Fatal Error it gives an error

salamini

New Member


Posts : 22
Reputation : 42
Status :

Hi. These tools are not really supported anymore since they were made for flash version of haxball. There is haxwin for html but i dont know if its really useful unless u have bad fps it MIGHT help.

http://salamini.tk/files/haxwin4html/ for versions for linux and windows

http://salamini.tk/files/haxwin4html/haxwin-1.0.0-ia32-win.zip for 32 bit windows
http://salamini.tk/files/haxwin4html/haxwin-1.0.0-win.zip for 64 bit windows
Permissions in this forum:
You
cannot
reply to topics in this forum