What player impressed you the most on Wednesday?
Silent

Smooth Operator


Posts : 476
Reputation : 123
Status :

Sat Oct 22 2016, 17:07
Message reputation : 100% (6 votes)
After a strange draft, PremierHax is back! The players will have the opportunity to recreate the amazing atmosphere we had in Season 5. Last season was one of the most unpredictable seasons where the weakest beat the strongest and the dumbest beat the smartest. Following the same system of conferences and playoffs, we hope that the best 3v3 league in UK will include the fantastic adrenaline it experienced in the summer.
Moving onto the first game on the fixture list, Pelicans are measuring faces with Deja Entendudes. Simply describing this game, it's like a cat challenging a lion. 
You can expect Pelicans to show their hunger for goals as they will obviously search for a bounce-back after their 0-8 defeat to Swift's newcomers. A player to watch is certainly the solid salamini, he is the creator in the team but he is also easy to predict. However, his brain usage is top quality and that's why you shouldn't underestimate this whole team. I'm pretty sure his chemistry will improve, especially with Iceman who is a prime character in the defensive areas. If these two will understand together, it will be a matter of time before the new players such as klasik12 or Boyd will strive to success.
The Pre-Season Cup Winners, Deja Entendudes are for sure in festive moods. They have won this twice in a row now but this season began without any problems, no disbanding no departures. Already in one of his first games, Styl has a chance to play the team that originally drafted him. corn surprisingly traded him for Iceman which gives chances for the newer players in Pelicans but reduces them for Deja players. Ahmed, Kirito, abi & Tanzim somehow were drafted onto the same team. They are not only good players, but they can play between the sticks. Personally, I think that they have the best team this season and it's the matter of activity that will be the problem if they want to be title contenders.
This will be a game worth to watch because both teams have to prove themselves. Let's not lie, we all think that Deja will win this game but Pelicans can beat the strongest teams as they beat L8 Unseen 3-0 in their last game of the season.
One of the most enthralling teams, HaxStars take on last season demolisher, Let the Games Begin. A game that should be the best game this Monday because both teams have a strong attacking force so we expect lots of chances and goals.
In warm-up games I have seen that HaxStars play 2 defenders technique which isn't the best thing to do when you're playing a team of LGB caliber. They lost with a balanced Soccerettes side but only conceded 2 goals. Their French trio in attack can be the key to open that door that will lead them to the best possible finish this season. Their best player should be Anddy who will most likely play the maestro role has played in several top European leagues and most recently he has been the captain of the very unsuccessful French side in this year's Nations Cup.
Mád decided that his team won't face Deja Entendudes as they still need to build chemistry. But, they should play this game on Monday. The pre-season cup has shown that they are a dominant team again this season. Bliz will play as a sweeper this season as he wants to improve his high class Defensive Midfield skills in 4v4, I am quite curious to see the progress as I reckon Bliz can easily fit into a Division 1 team in Feed-Me. The other key player will be Flashin'; this player fits in perfectly in the team and his attitude to improve is exceptional.
2 teams, 6 points between them. TeamSwift is new but they already showed what they're about winning their 1st ever game 8-0, whilst MrP changed the character of his team signing a small squad with players that play in the tougher leagues.
The Greek philosophers will rely on their defensive work as the man himself MrP signed players that fit into that system. They didn't score much goals last season but if MrP plays himself I'm sure that the brain of the team will
function correctly and there will be rare occasions where these disabled mistakes will occur. The win over Hulk's team was the beginning of the adventure in the jungle, they start of in the jungle but they have the have the potential of ending up on the exclusive spots. The key player apart from MrP will be
Pizzi
who has the capacity of playing phenomenal but he often can break things apart.
The current leaders of the chuckdog conference, TeamSwift are a team that create more chances than their opponent.
Caccapupú
is the eternal leader this season. He is the italian monster that makes teams scared of him as we saw in the game against Pelicans, he executed them. Apart from that he is one of the candidates to win the player of the season award. However, the word 'team' in their name was visible as the
Wildey and Swift
duo showed their guns.
Last season's runner-up L8 Unseen take on the new team Bromley FC, so we have the battle of South London as both captains live in that shithole. 
Starting of with L8 Unseen...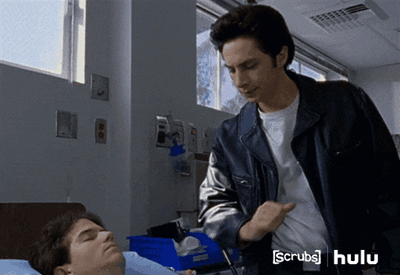 We are dead but we will instantly win all games ez.
Switching to Bromley FC, they won their game against the favourites No Surrender which shows that they aren't here to come bottom. We all know Giggs and we all know who he picked for his team, players that he likes playing with, as a captain he will control his changing room and control the pitch too. The problem is their defensive work, No Surrender came created so many chances in the game but they couldn't get the last touch right. Their attack on the other hand is nothing to worry about unless they face a destroyer because they need to play a bit faster.
To be honest, I have high expectations for this game. Both teams have an offensive genre and are both play-off material. Even though they both like to score, they have two different styles as one team likes to play counter attack and simple passes but the other like to pass around and catch their rival off-guard.
Manager CM Punk wants to win this season and his disciples followed his orders by being triumphant in a 5-0 stump of The Flying Peacocks. Guard Dogs style is simple, they want to score as simple as possible. Splat and Geslan quite like each other which was shown in the last match where the Irish mong was set up by the ex-Soccerette to score a wonderful goal. Splash was absent for this game so that means that they didn't play with their strongest squad which has a lot to wish for them.
On the other side of the pitch, we will see No Surrender, who are a new team run by CHE. They have a similar tactic to HaxStars playing 2 defenders but they pass the ball in attack for longer. Progamer isn't in form. TimMulder plays 2 defenders as well but he was more committed in the game than his team mate. The best player to score goals will be the captain CHE who proved himself last season being the only star in the Pelican side. A controversial character has been traded to No Surrender, luck. He will probably start most games for this team which will move Legacy to his preferred striker role - he will play better than both TimMulder and Progamer.
Jds will be facing his old team HK Stalingrad on Monday, the key question is: Will The Flying Peacocks start of brave? If they will be pussies then HK Stalingrad will fire some shots at them and the game will be over in no time.
Rénbeaudach was so gassed on his two goals against a tough L8 Unseen defence. Vak was a clear leader in the game and he got his first PremierHax goal. Yawn played in goal and he wasn't tested by the weak L8 defence and here we have another team that doesn't attack much so it should be another calm win. There was an issue though, luck had a fallout with his team and wanted to get traded which he did, HK Stalingrad welcomed Mata who wasn't seen for a long time after his loss in the Nations Cup match with Spain. It'll be interested to see if he comes online and the HKS team will be matched to the Deja side as a Mata-Yawn-Vak will be quite cheeky.
Jds will return to HK Stalingrad's ground to hunt for points. Nevertheless, this doesn't change the fact that they have had a howler against Guard Dogs. One of the UK newcomers jerix stood in goal for the game, he tried his best, let's not take this away from him but he isn't strong enough to play the main role in their defence. kol surprisingly didn't start the game and his day became even worse after he scored an own goal. Twigg was probably the best TFP player but unfortunately for them, there weren't 3 Twiggs on the pitch.
Feedback please. Did this cuz I was bored on the train 
corn

Administrator

Posts : 1389
Reputation : 141
Status :

Very nice Flash, enjoyed reading it





"We used to pride ourselves on producing midfield artists in this country. Players like Tony Currie, Alan Hudson, Glenn Hoddle and Paul Gascoigne were just a few English playmakers developed in our clubs - players who could peel an orange with either foot but sadly no longer. What a pleasure then to see an artist at work even if he is a foreigner."



https://gfycat.com/CoolBigheartedGiantschnauzer

https://gfycat.com/AthleticPhonyHylaeosaurus
Swift

Forum Bangout


Posts : 398
Reputation : -115
Status :

nice read
Flashin'

Promising


Posts : 33
Reputation : 6
Status :

Nice
abi

Energetic


Posts : 172
Reputation : 57
Status :

This is really good Flash! Hope you do more
Permissions in this forum:
You
cannot
reply to topics in this forum