Drix

Administrator

Posts : 327
Reputation : 47
Status :

on Thu Mar 08 2018, 14:43
Message reputation : 100% (1 vote)
Drix: Hello and welcome to an interview with the dutch prodigy , Lyreco. Let me start by saying how are you today?

Lyreco:I'm great ty

B4D:Hi Lyreco , can you give a brief description of how you found haxball and what made you play it on a regular basis?

Lyreco:Hello, i started in 2016 somewhere near march. I watched a video of a dutch youtuber playing haxball, so I wanted to try it aswell and apparently I liked it and kept playing it.

Drix:When was the first time you actually decided to join a league and ditch the life of being a pub scrub?

Lyreco:Haha, when I started haxball  met Dav, Roj and Kitrex. On like 2016 December I started leagues (Roj brought me). Played Pigeons here (died after i joined) and i somehow got picked by ren (Poeik) cuz he thought I was mootje aka Hulk. Then got into Revohax (died aswell after i joined lol). I saw  Dav and Roj playing leagues so I wanted to try aswell and I liked it.

B4D:So it was a chaotic start to your Haxball career. What enticed you into PremierHax first as a player, and then as a captain?

Lyreco:I needed some xp because i only played eHax so far (lol) with my own team SkyZone. I tried to be cap in Premierhax  because no one knew me anyway so I would never get picked in the draft so I tried a Team Application. It somehow worked out, at first i wasn't accepted but then aeRo (my saver) said he aint cappin anymore because he doesn't have time. Only choice me or soma 2 and they picked me. 2 ssn being cap here and i'm proud what i managed to do (forget ssn 10)

Drix:This season you have been drafted by The Chosen One , what are your overall thoughts of the squad and  what do you think this squad can achieve going into this season?

Lyreco:We got a nice team, Mish a good gk, MartYK allround good, Ahmed inactive, CHE good player and nice guy, DonLokko is a good gk with talent, Johny leaks a bit of playing all tho he is a nice guy, and yeah I'm just the pro you know. I hope we can reach play offs and maybe even win it, it's possible with our best line-up.

Drix: Any personal targets for yourself this season?

Lyreco:Yes, I want to be the clown of the team.

Drix: Do you have any people you looked up to whilst being a noob at haxball , if so have they influenced your playing style?

Lyreco :I'm still a noob tho xD. In my pub days I was lookin to Styl because i saw his vids. These days B4D teaches me somethings about positioning and more. Styl, xSha, jerix and Flashin taught me everything else. I got the ST pos from mainly xSha and Styl, jerix taught me more of 3v3 and all pos of 4v4, like gk am, and st. Flashin taught me most of my skills.

Drix:Since you've been playing in this league , which players have surprised you for being extremely good and possibly being underrated by other people?

Lyreco:For sure B4D is underrated as people say Maddude carries him lol. He proved previous season's that that aint true. Beninho suprised me aswell when i picked him, he had a good season with SkyZone with much fun, maybe there are more but they can't get into my head atm xD

Drix:Going to end this on bit of closed question , who do you think are the best admins?

Lyreco:Drix and B4D are best admins, as Drix carried this league prev ssn, and B4D doing it now along with Drix. All tho Punk and corn shudnt be ashamed by not being the best as corn quitted hax, punk smashed his pc and well lumi being lumi

Drix:Do you wanna shout out any of your bro's?

Lyreco:yes, shoutout to: xSha, CHE, Styl, Kitrex, Dav, Flashin, Aszy (ma nigga), mootje, Ahmed, Logitech, Donlokko, Hektor, B4D, Drix, Maddude, jerix, Nocke, Jds, Levaldo, Rooney, jappo, Stringer and Canica

Drix:Thank you for taking part in this interview and good luck to you for the remainder of the season.

Lyreco: You too!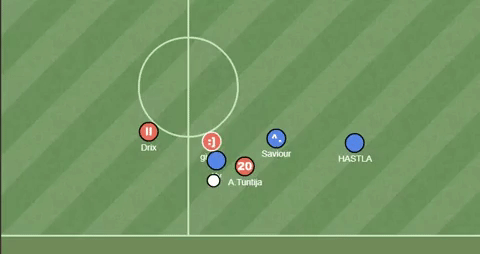 Lyreco

Captain

Posts : 235
Reputation : 29
Status :

on Thu Mar 08 2018, 16:01
Message reputation : 100% (1 vote)
not to forget shoutout to my boi beni and my boi koekiemonstervdb
 my bou nub and jese too
Bamox

Captain

Posts : 327
Reputation : 42
Status :

on Thu Mar 08 2018, 17:18
@Drix

wrote:

Lyreco:Drix and B4D are best admins, as Drix carried this league prev ssn, and B4D doing it now along with Drix. All tho Punk and corn shudnt be ashamed by not being the best as corn quitted hax, punk smashed his pc and well lumi being lumi
im offended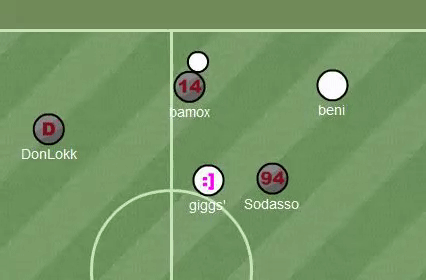 bla bla bla - get egged
Bamox

Captain

Posts : 327
Reputation : 42
Status :

on Sun Mar 25 2018, 03:21
at least you got mentioned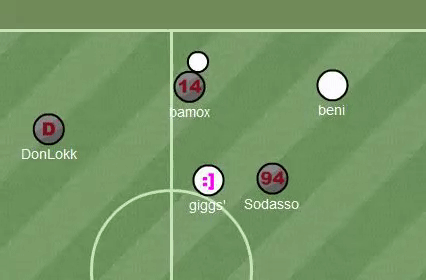 bla bla bla - get egged
Lyreco

Captain

Posts : 235
Reputation : 29
Status :

on Mon Mar 26 2018, 11:05
lol i totally forgot u bamox sorry:pale:

Permissions in this forum:
You
cannot
reply to topics in this forum