Hi Samir, how are you?
I am destorm I am good

Introduce yourself
Hello it is your boy Samir , the number 1 in Algeria and France. I am a rapper, singer, athlete, football player, basketball player and i'm gonna be the future of Algeria football. I am a thug , I'm a ganger and i'm from the hood man , the real hood.

When did you start playing haxball?
I can't remember I think it was 2010 seriously I cant remember

What are some of the favourite teams you played for?
Heat with Lucasinho , Amalinho , hibou etc. and Bayern Neverlosing with socrates MoMo and can't remember the others also SUPER PLAYERS on hbbl with a very crazy german player.

I noticed you didn't include ACDP why not?
Because there was a moment in the end that was not good because of one person but I like the others.

Can you tell us who is this person?
Yes I can say it , it's maddude. F maddude man.

How do you feel about being drafted by L8 Unseen?
This is good because I can play haxball again and not be with a person I don't like

What are your predictions for L8 this season?
We are gonna be first. helal win forever.

If you were captain of Algeria who would you pick as your lineup?
DeStorm-Benzema-Mahrez-Akramo

In your opinion who is the top5 players in the league right now?
socrates , aeRo , Splat , Swift , QEZO

What was it like growing up in an underprivileged area?
I've seen guns , i've seen gangsters , I've seen cars , I've seen black people , I've seen so many people man you know when you come from here and you get out of here you feel like you're the prince, you're the arab prince and you get famous , you get glory and I feel like it atm.

Did you ever catch a body?
No , because we don't do that , when we have issues we just have boxing fights it's till KO 1on1 , 2on2 not guns and stuff because we are not pussy we are real thug man thug life.

What happened to HEAT in HCL?
We qualified, we were the best in french community and we got the best team from the portuguese community BLACKOUT, we got fucked by portuguese people because I had inactive players and me and aero couldn't carry the game.

To close the interview if you could have one superpower what would it be?
Have the power to torture maddude

Alright thanks Samir for the interview
No problem Capitano


AMADOU

PremierHax Member



Posts : 73
Reputation : 6
Status :



Stop spamming the forum with your twerpy posts

Cazorla

PremierHax Member



Posts : 61
Reputation : 68
Status :




AMADOU

PremierHax Member



Posts : 73
Reputation : 6
Status :



I wonder who this guy is...........????

destorm

New Member



Posts : 16
Reputation : 19
Status :



Splat how much did you pay destorm to put ur name in top 5 players?

giggs'

Forum Bangout



Posts : 315
Reputation : 13
Status :



Looks like you got Level 2 in English SATS Splat, great interview though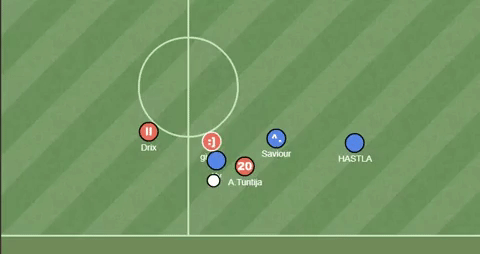 Drix

Administrator




Posts : 318
Reputation : 47
Status :



Excellent interviewee, can't say the same for the interviewer though.
Spoiler:

-------------------------------------------------------------


Wildey

Energetic



Posts : 111
Reputation : 26
Status :



no respect in this comment section l00000l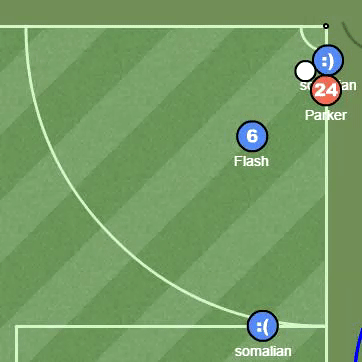 somalian

Hyperactive



Posts : 95
Reputation : -28
Status :




---
Permissions in this forum:
You
cannot
reply to topics in this forum